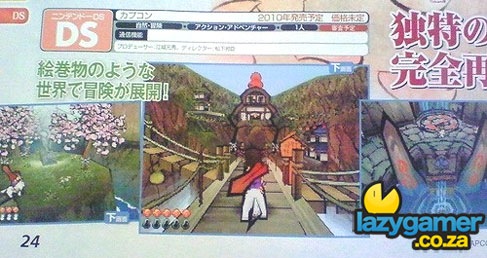 Earlier this month, a Capcom patent for "Okamiden" surfaced, leading fans of Clover Game's critically lauded, but publically ignored (twice!) masterpiece to surmise that there may be a new HD Okami game coming to current-gen systems. Okamiden – translated as the legend of Okami – is not that game. It is still a new Okami game though, but it's headed to Nintendo's portable DS.
The DS lends itself perfectly to celestial brush techniques that were a little cumbersome in the original PS2 version, as well as the subsequent Wii remake. It'll be interesting to see how the game turns out, seeing that the original developer Clover Studios – once a Capcom subsidiary – was dissolved.
To the 6 of you who played the original – are you as excited for this as I am?
Source : Gonintendo
Last Updated: September 1, 2009