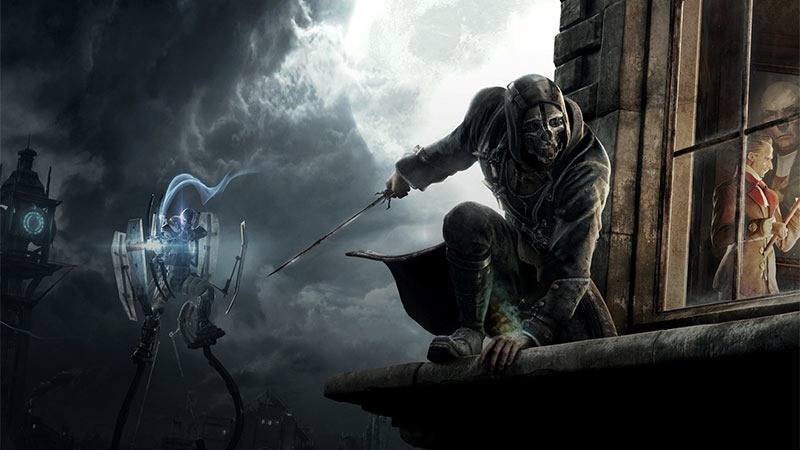 It feels like the year is winding down to a close – which means it's time for the annual franchises to start coming out. The sports game – PES, FIFA, NBA2K, WWE2K et al are all coming out soon, as are blockbusters like Call of Duty and Battlefield. That doesn't mean there's no space left for other possible heavy hitters.
There is, of course, still Mafia III coming, along with the open-world hacking shenanigans of Watch Dogs 2. The game I'm most interested in, however, is Arkane's Dishonored 2. Thoguh the first game had its share of issues, there was just something incredible about its aesthetic and ambiance. I loved skulking through the plague-ravaged city of Dunwall, blinking about and stabbing people from the cover of darkness.
Its impending sequel looks to have improved everything about the game, giving us another playable character in the deposed Empress Emily Kaldwin in addition to her bodyguard, the unsmasked Corvo.
With new powers, new settings and presumably more open-ended gameplay the game is set to be more challenging than the first. While it is of course, possible to go through the game stabbing everything you see, it's also possible to go the non-lethal route. That's precisely what's not happened in this latest gameplay trailer. Watch Corvo run about stabbing everything:
"Fifteen years after the events of the first game, the Royal Protector Corvo Attano is back in action, and it looks like he's just gotten better (and stronger) with age. He still has his familiar powers, but they've all gotten quite the upgrade since the original Dishonored launched in 2012.

Corvo's Blink ability now allows you to pause time as you choose your destination. Possession can be chained from host to host, allowing Corvo to slip through an area unnoticed in a completely new way. Bend Time lets you completely control the flow of time, slowing and advancing it as you need. And that's just the tip of the iceberg. See more of Corvo's abilities in a new action-packed trailer – and get a peek at what's behind the conflict that draws Corvo back into the fray. "
If you prefer, here's a look at Emily's powers instead:
Dishonored 2 is coming to PC, PS4 and Xbox One on November 11.
Last Updated: September 14, 2016