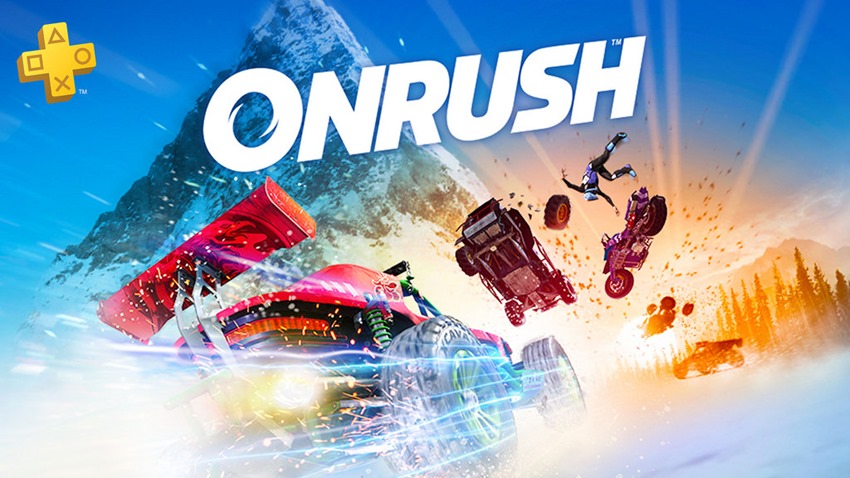 A December to remember! Usually, the last month of the year is capped off by a light mauling in a toy shop for the only My Little Pony dolls still left on the shelf (TASTE MY ELBOW SHARON IT'S MINE!), having to socialise with obscure family members and hoping that the jolly fat man in your house is Santa and not some random fella from Craigslist who has broken in again.
This year's December is also a month for free games, as the ol' PS Plus engine is firing up again and getting ready to hand out some free games to help justify the cost of PlayStation's online subscription service. December kicks off with at least one high profile release: OnRush. Released earlier this year, the Codemasters developed game is an odd but fascinating stab at combining action with racing.
Heck, it's not even about racing, but rather about pure destruction on an infinite loop of mayhem. As oddball as can be, but definitely far from flawed. The other big game that'll be available? The classic Orwellian simulator, Papers Please. Who would have thought that a game focused on actual paperwork could be so much fun?
Stripped down visuals, a dismal world to inhabit and people desperate to cross your border. It's up to you to spot the legit tourists from the fake border-hoppers, comrade. It's time to make Arstotkzka great again. Here's the full list of what to expect in December on PS Plus from December 4 to January 1:
SOMA (PS4)
OnRush (PS4)
Steredenn (PS3)
Steinsgate (PS3)
Iconoclasts (PS Vita, cross buy with PS4)
Papers Please (PS Vita)
Anyone playing Warframe also gets an extra bonus in December, as there'll be a PS Plus booster pack that hands over 100 Platinum, 100,000 Credits, Quanta (a Corpus laser rifle), Quanta Obsidian Skin, 7-Day Affinity Booster, and a 7-Day Credit Booster. For free, yo.
Last Updated: November 29, 2018