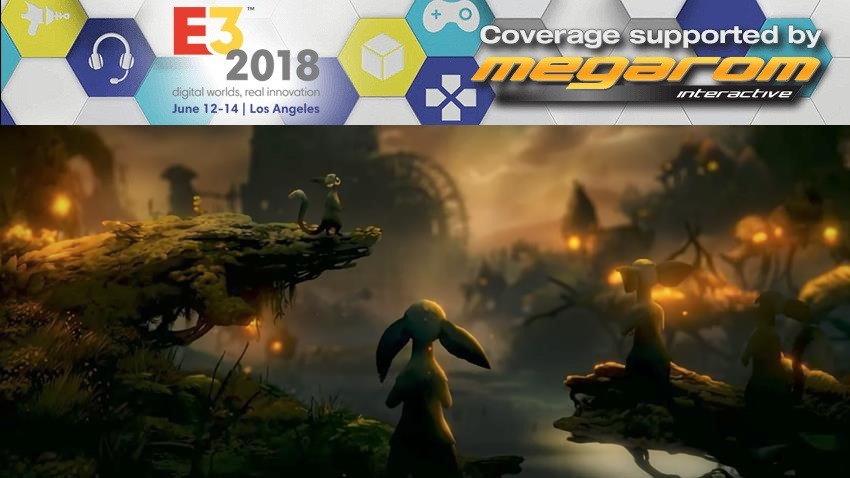 Ori and the Blind Forest was a melody of technical beauty and dexterous charm. It matched a somber, emotional story with tough as nails platforming and metroidvania action, cementing itself into a small little niche of games that hadn't been serviced properly in times before it. It's easy to say that a follow-up would need to be exceptional – something that maintains the winding maps and engrossing game play of the first while pushing it in new directions with different powers, enemies and encounters to tackle. Will of the Wisps is aiming to be just that.
In a brief 15 minutes hands-on session with Will of the Wisps, Ori established itself as a game that isn't running out of ideas. Its single map featured a whole host of new abilities for your glowing blue protagonist to engage with, which give you freedom in both combat and platforming facets of gameplay. The stunning red and brown 2D architecture was home to impassable sand mounds at the start, forcing me to find alternative routes using temporary platforms atop dangerous spiky hazards below. Bounding about still feels exceptional in Will of the Wisps, with Ori scurrying up walls before bouncing like a rubber ball between them to reach incredible heights fast.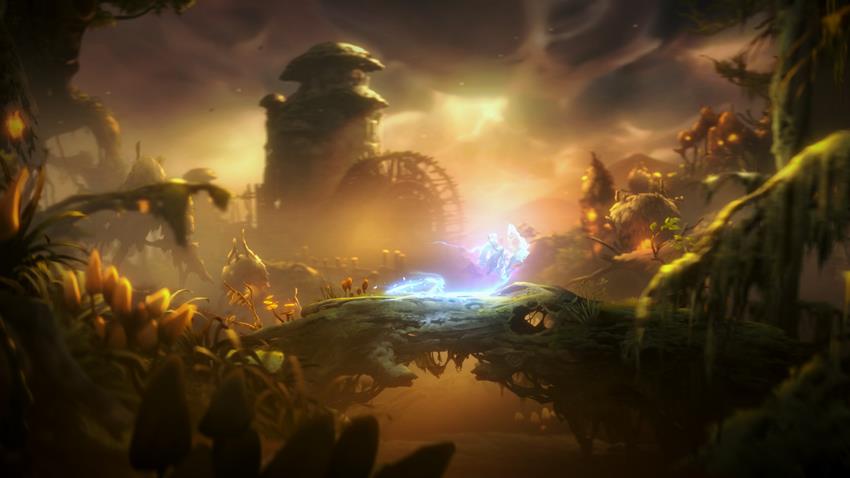 A new ability soon revealed itself, allowing Ori to burrow deep into the prohibitive sand obstacles littered throughout the stage. Acting as a whirling magical drill, I was able to quickly navigate though new shortcuts cutting though the map and opening up new areas entirely to explore. Enemies littered the new routes too, forcing me to use a series of boosts within the sand to either attack them head on or redirect their movement into nearby dangers. It was incredibly satisfying to control, but  it's the way Will of the Wisps tied it together with its existing platforming mechanics that was even more captivating.
Using the same boost as attacks, Ori was able to exit the mounds of sand with a burst of speed that maintained movement in whatever direction I saw fit. This created new possibilities for getting around the map, as verticality was now augmented with an additional jump of sorts. Small little puzzles invited me to start pushing the boundaries of what this new ability actually meant. Small temporary sand platforms now acted as springboards for me to string together a series of boosts with, combining them with double jumps and wall climbs to reach health and power boosting upgrades.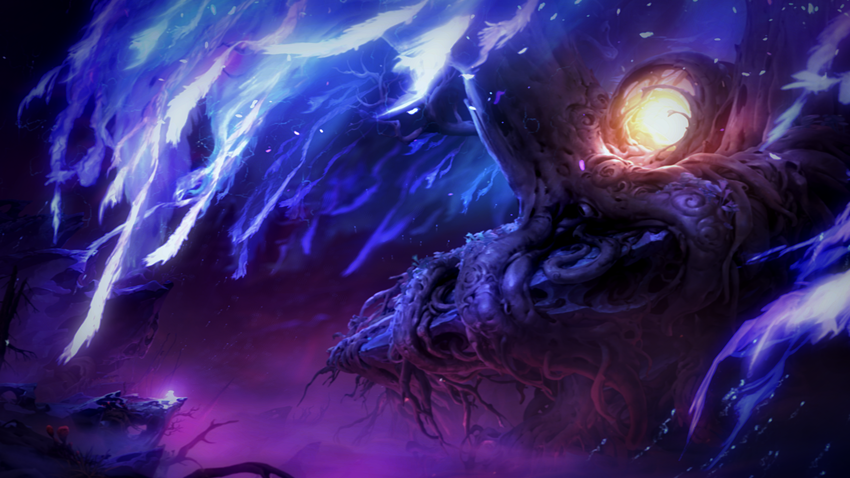 This is all standard fare if you played Ori and the Blind Forest, especially when it comes to exceptional level design. Even with such a limited space to explore, I was constantly on the lookout for well hidden secrets and alternative routes to exploit. These new areas often required some dexterous movements, but the payoff consistently left me with a stupid smile on my face. Will of the Wisps feels like a refinement of the already tight movement that you've fallen in love with, giving you more control of Ori to allow for increasingly challenging encounters.
Combat was equally improved. Ori featured two different types of attacks, letting me engage enemies both up close and from afar. A light melee attack allowed me to string together flashy combos in a pinch, wiping out enemy health in a flash as I avoided numerous projectile attacks from surrounding foes. Pivoting off of these, I was able to use a ranged bow attack that integrated seamlessly with the frantic melee action.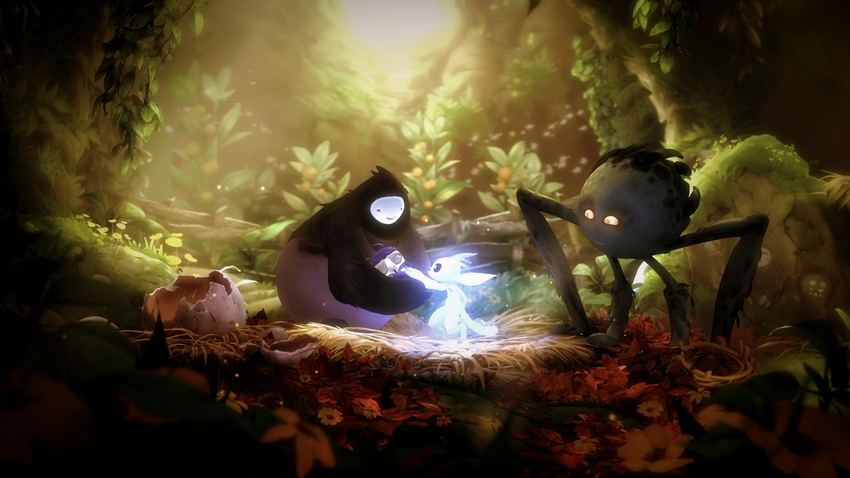 No matter where Ori is, aiming the bow slows down time just enough to let you line up a shot with satisfying precision. The ease of use in getting strings of combos to work is part of the magic, and it wasn't long before I was hoping of one enemy after taking a swipe at them only to transition to an action film like hail mary arrow shot to displace another foe shooting me from a distance. it just feels so incredible in motion.
Will of the Wisps will undoubtedly have many different types of abilities and challenges await beyond this single area, but as a tantalizing teaser this short demo did enough to convince me that this series has far more depth to explore than you might have expected. There're some great ideas on display here with the technical prowess to make them translate into engrossing game play. Coupled with an addictive sense of exploration and a devilishly great pacing, Ori and the Will of the Wisps is shaping up to be something very special in 2019.
Last Updated: June 12, 2018