Reddit's "Ask Me Anything" Subreddit is a hub where celebrities and interesting individuals go to tell their stories and answer questions. From former US President Obama to a guy born with two penises, AMA is a pretty interesting place. Readers can also request AMA's which will see action taken by admins to contact the relevant parties if the request is good. A few nights ago someone posted a request for Overwatch director Jeff Kaplan, who happened to be on Reddit at that time. What happened next was an impromptu AMA revealing some interesting anecdotes.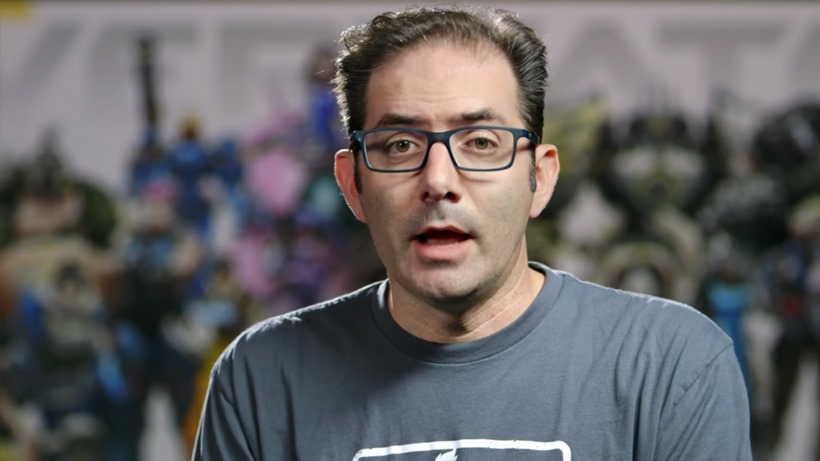 Jeff Kaplan during one of his Developer Updates.
You can real the full "AMA" if you like, but we've hand picked a few interesting answers from Mr. Kaplan.
How did the idea for Overwatch originally come about?
We were working on a game that got cancelled. We had 6 weeks to pitch new game ideas to the studio. If we didn't come up with something compelling, our team was going to be redistributed to work on other projects (WoW, HS, HotS, D3 etc). Arnold Tsang was drawing these amazing characters. And during some of our game idea sessions Geoff Goodman was pitching really cool class ideas for a class-based MMO. We merged these concepts into what was to become Overwatch.
When you were developing Overwatch, did you imagine it would earn Game of the Year less than one year after release? How did it feel when you found out it won?
We make games to make players happy… not to win awards. With that said, I was extremely happy for my team that they were recognized. They were so loyal and dedicated… and they worked so hard. It made me feel really good that they received some recognition for their efforts.
Jeff is also a massive fan of Zelda: Breath of the Wild, calling it a "masterpiece," as his current game of choice outside of Overwatch. We're hoping he jumps into a formal AMA sometime soon, but this impromptu one was more than we could ask for at the moment, and like Jeff we're excited to see the upcoming changes from the PTR. #BringBackWinston!
Like esports?
Check out esports central
Last Updated: March 15, 2017