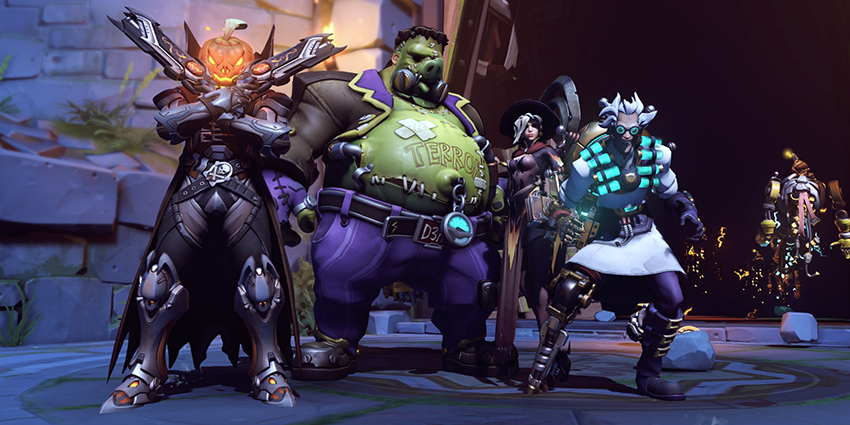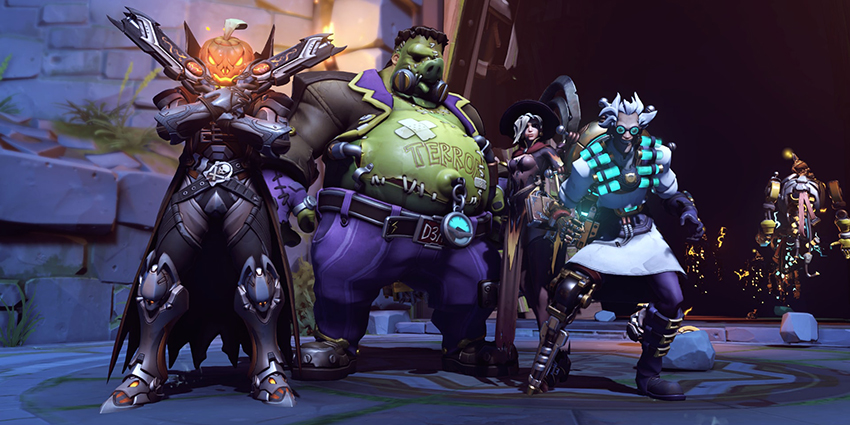 'Tis the month of creeps, ghouls and monsters. No, I'm not talking about some of the local Call of Duty community, but rather Halloween, the annual celebration of all things spooky. And just like last year, Overwatch will be getting in on the devilish action this month with a brand new version of Halloween Terror.
It had been widely speculated that Overwatch game director Jeff Kaplan and his team would be reviving the event after it proved so popular last year, and it was officially confirmed yesterday via a brief video on Twitter that came along with a short poem as well.
The nights grow cold
And monsters appear
A great evil gathers
And Halloween draws near… pic.twitter.com/98CXWqQ0gc

— Overwatch (@PlayOverwatch) October 3, 2017
As seen in the very brief teaser, the event will be kicking off next week on 10 October. We can also get our first look at two of the event-specific skins that will be available to players: McCree sporting what appears to a Van Helsing monster hunter-like outfit, and Reaper seemingly drawing inspiration from Bela Lugosi's classic Count Dracula complete with tiny fangs on his mask. Cute. There will, of course, also be plenty of other skins, emotes, sprays and the like, and it's already been strongly hinted at that Mei will be getting a major new Halloween themed skin. Hopefully Blizzard will do what they did with the recent revival of their Summer Games event and make all the skins from last year available again as well.
As for the event itself, based purely on that tease alone, I'm guessing that it will take the form of another Junkenstein's Revenge. Overwatch's original Halloween event was the first time the game had done any PVE combat (co-op players versus AI-controlled enemies) and was a huge success. It was relatively simple though, as a group of four players faced off against increasingly difficult waves of AI bots controlled by Junkenstein (Junkrat in mad scientist Halloween costume) and his generals The Reaper (a pumpkinhead Reaper), Junkenstein's monster (Roadhog as Frankenstein's monster) and The Witch (Mercy in a scandalous witch outfit).
Since the original Junkenstein's Revenge, Blizzard has significantly tweaked its PVE offerings with the likes of Uprising, so it will be interesting to see if they incorporate some of those advancements into this event. Either way, I'm stoked for another Halloween throwdown, as I had a blast with the first Junkenstein's Revenge. I've been neglecting Overwatch a bit lately due to some clan commitments on Battlefield 1, but this will definitely bring me back.
Last Updated: October 4, 2017