Fixed map pools are nothing new in competitive eSports. My first taste of a fixed map pool (where the tournament decided which maps are played) was during my trip to Copenhagen Games where the initial group stages had set maps for CS:GO. This made complete sense as you had a large number of players playing at the same time. When the games moved into the playoffs the tournament resumed the pick-ban phase seen in more conventional competitions. This was an obvious attempt to save time, but it's worth noting that Copenhagen Games is not on the same level as MLG Vegas, and CS:GO is a much older game compared to Overwatch.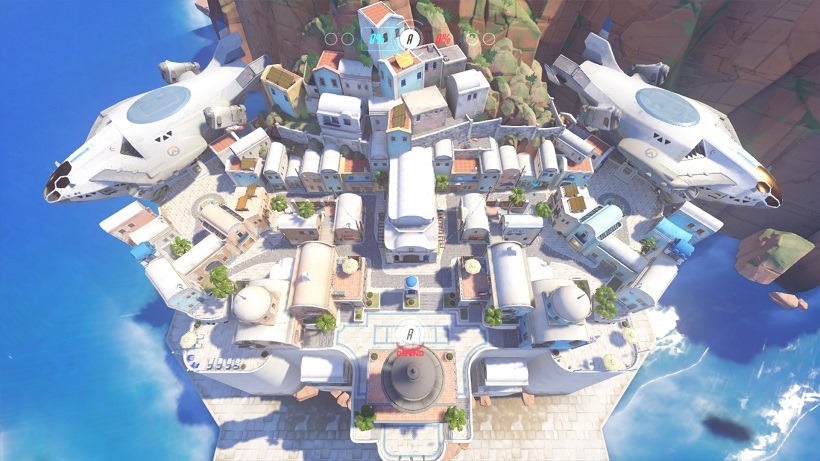 Ilios will feature 5 (6) times during MLG Vegas.
MLG's decision for a fixed map pool is the first of its kind in Overwatch, and the professional teams attending are not happy at all. Are they upset because they're not used to it, or are they upset because this might become the norm for Overwatch? My money is on the former, but they're not wrong to raise concern as the strength in Overwatch's competitive nature comes from the dynamic choices of maps and heroes used to a teams advantage.
MLG revealed yesterday the maps for each group stage, playoff bracket, semi-final and final. In Overwatch there are a popular maps which we always see – Hollywood, King's Row, Route 66, Dorado and Numbani are among the favourites and most picked, while the King of the Hill maps and newly added Control Maps make a rare appearance. Is this perhaps MLG's way of making sure all maps feature in the tournament, or is this an effort to save time? Let's have a look at the map pool and how many times each map is played.
Hollywood – 2
King's Row – 3
Route 66 – 2
Numbani – 2
Watchpoint: Gibraltar – 1
Eichenwalde – 3
Ilios – 5 (including group tie breaker map)
Nepal – 1
Lijang Tower – 1 (including bracket tie breaker map)
Volskaya Industries – 2
Temple of Anubis – 1
Hanamura – 2
This means that some of the more popular maps will only feature twice during the tournament with both Ilios and Eichenwalde making a number of appearance, but how did the pros react?
"It's just idiotic to force maps that no one plays and force maps that are permanently banned with drafts that every—or nearly every—tournament has used in the past," Nathan "xRetzi" Telen, of Ris Nation told Dot Esports. "It's arbitrarily punishing teams for not choosing to practice certain maps when there was no reason to in the past."
"There are too many maps in this game to expect teams to practice all of them, so I think it's pretty stupid to force teams to play all maps in a tournament," Jack "Shake" Kaplan, support player for compLexity Gaming, answering the same question. "The fact that certain maps are played way more than others makes it even worse."
Ilios is arguably the biggest problem here as most professional teams don't practice or scrim on the map, according to Shake. The clear issue here is the strategy involved with specific map picks and bans being used to a teams advantage against a weaker team coupled with the hero choices for that specific map. These two components are crucial to the initial strategy involved in Overwatch and can count for the win knowing you have a map in your advantage. Unfortunately for professional teams it's highly unlikely that MLG would change their rules so close to the tournament, so for now the daunting task of working on specific maps will take up the remainder of their practice schedule ahead of the tournament.
Like esports?
Check out esports central
Last Updated: December 8, 2016