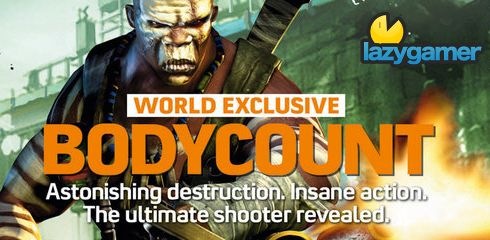 OXM has accidently revealed Codemasters new shooter to be Bodycount and have described it as the 'Ultimate Shooter' which will have 'astonishing destruction' and 'insane action'.
However the article has very quickly been taken down and all we are left with now is the entire original article thanks to Google Cache.
The article doesn't say much more apart from that the game is being developed by Codemasters Guildford and that several key member of the Black team have joined them to get the game going.
The Black team isn't some top secret development hit squad but rather the guys who worked on the technically impressive yet slightly underwhelming Black.
Obviously it's coming to the Xbox 360 (Official Xbox Magazine and all..) but we don't know which other platform it will grace.
Last Updated: March 9, 2010