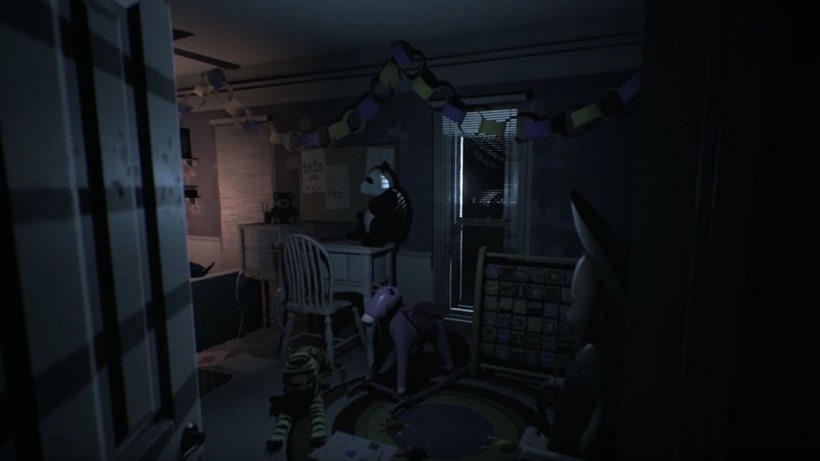 Are you sad that P.T got canned? I certainly am! Even though horror games are not my cup of tea, I played the demo before it became extinct. And you know what? I thoroughly enjoyed it (see: defecated over and over again). Believe it or not, I'd actually have loved to play the full game, Silent Hills. Unfortunately, that project will probably never come back to life (admittedly, a part of me is incredibly relieved by that).
If you're a fan of the genre, and looking for a horror fix of the same nature, there are some alternates out there at least which attempt to capture the same magic that Del Toro and Kojima produced with P.T. Allison Road for example looks the part, and is still in development. Its release date remains unknown.
Visage is another, more recent example of a title of the same ilk. It only just recently began its Kickstarter campaign (via Destructoid), and it looks like it may well reach the pledged goal of $35,000. At time of writing, the project is just $3500 short, and has 33 days to go.
It too, looks the part of P.T. Narrow corridors? Check. Creepy lighting? Check. Angry spirits? You bet…
The game takes place in a secluded town in the 1980s. The house you are in has been there for centuries, and its foundations never seem to decay. Dozens of families have lived here. Many of them died brutally, while others lived their lives placidly in their beloved home. Is there something triggering inevitable deaths, or is it pure coincidence?
P.T isn't the only game that inspired Visage. The developers, SadSquare Studio claim that titles like Amnesia, Phantasmagoria, Penumbra, and even the Silent Hill series itself (before P.T obviously) have served as inspiration too. A combination of all of them into a single game sounds truly terrifying!
The trailer above already had me stressing out. No Geoff, please don't make me play it… PLEASE NO I BEG OF YOU!
Last Updated: February 8, 2016