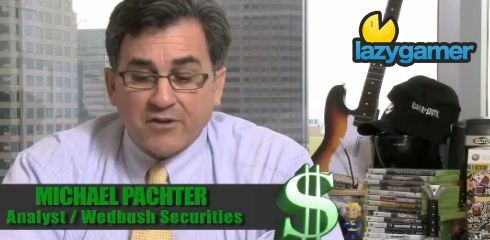 Michael Pachter weighs into the Infinity Ward / Activision saga in this weeks Pach-Attack which I guess is very relevant to his day job analysing the financial probabilities of the gaming industry.
On a side note he still only has a pile of Xbox 360 titles behind him on his desk, he really does need to mix some extra platforms into that.
And does he call us "fellow babies" in this video?
In my opinion, West and Zampella have learned their lesson and will now open their own studio and get a new publisher (EA) who won't be given much say in the product itself.
No publisher likes that idea but they are clearly top grade developers who can make solid titles so I see EA accepting it.
Only time will tell.
Last Updated: March 10, 2010