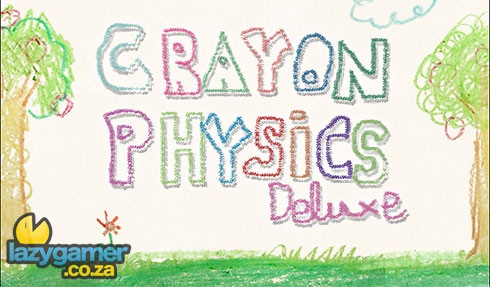 If the name Petri Puhro means nothing to you, don't be alarmed – you're in the company of billions. In the independent game developer community though, he's known for being a bit of a whizz at rapid game prototyping. One of the games spawned from his prototyping sessions was Crayon Physics – which proved so popular that a better version, called Crayon Physics Deluxe was developed.
Crayon Physics Deluxe is an exceptional game featuring two-dimensional physics simulations, including gravity, mass, kinetic energy and transfer of momentum – where the object is to move a ball to a star using objects and the aforementioned physics. The kicker here is that you're free to draw any of the objects using your mouse, or should you have the requisite hardware – tablet pen or even finger. It is, as far as I'm concerned, some sort of digital magic.
If you've not had the opportunity to experience this magic for yourself, that time is now. To celebrate the 1 year anniversary of the game, the game is being sold – much like what 2dboy did with World of Goo – for the stunning price of whatever you bloody well feel like paying. Honestly, the game is worth the original $20 asking price, so the price of whatever you bloody well feel like paying strikes me as a pretty good deal.
Read our review here, and then head over to the site to buy the game. You won't be sorry.
Last Updated: January 8, 2010