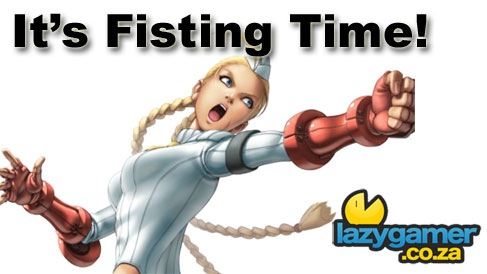 We recently showed you how industrious gamers have already popped the hood on Capcom's Street Fighter IV for the PC and tinkered with its insides. Today we show insides of a different sort, much to the delight of pubescent Street Fighter fans everywhere. That's right – modders have managed to remove Cammy's clothing, allowing you to see the English mercenary in her full glory. This was inevitable, and it's really only a matter of time until some crafty haxx0r replaces Ryu with a fireball-throwing penis (with wings).
A clenched fist speaks louder than a hundred words? If you're currently sporting a clenched fist, I hope you have Kleenex in the other hand.
[UPDATE] You
would have found
the obviously NOT SAFE FOR WORK video after the jump, but Youtube deleted it.
Last Updated: July 17, 2009