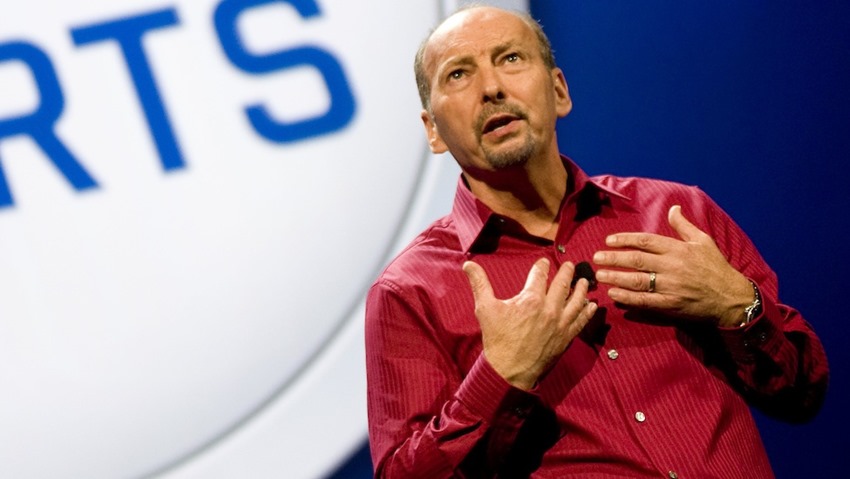 EA and the gaming industry lost an icon this year. Love or hate Electronic Arts, Peter Moore was still a face within the company that was never without a smile and always eager to talk about games. Moore's been around for almost two decades, having started out with Sega in 1998 and their doomed Dreamcast console, before moving on up to the far more successful Xbox 360 at Microsoft and then finding a role for himself as the face of EA when he became their chief operating officer.
Moore's pretty much done with video games for now however, as he'll be tackling a different job this year: Running the Liverpool football club, who according to my dad and the massive red YNWA scarf he prays to every day, is the bestest team ever. In an interview with Glixel, Moore spoke about his time in the industry, the highs and lows. Also that time he got so fed up with SEGA, that he told the creator of Sonic the Hedgehog to f*ck off.
It all started back in 1999, when SEGA gave Moore the job of launching the SEGA Dreamcast in the West. The Dreamcast was a damn fine console at the time, years ahead of the competition and far better than the SEGA Saturn. That dream eventually died in 2001 when SEGA announced that they'd be exiting the hardware game, focusing instead only on games. Microsoft was keen on a partnership, needing a few more games to help launch the Xbox back then.
The only problem, was that SEGA and Microsoft had diametrically opposed viewpoints on games. "I was going back and forth to Japan and I was just so angry with Sega that they didn't see the stormclouds of what was happening in the industry," Moore said to Glixel, explaining how the industry was embracing bigger Hollywood-style values in how stories were told on consoles and had allowed for more mature games to surface.
The straw that broke the camel's back on this clash of ideas, was Sonic the Hedgehog, specifically how the character was now viewed as a throwback of an older era and no longer cool. SEGA was of course, not having any of this, even when presented with some hard evidence from focus group testing: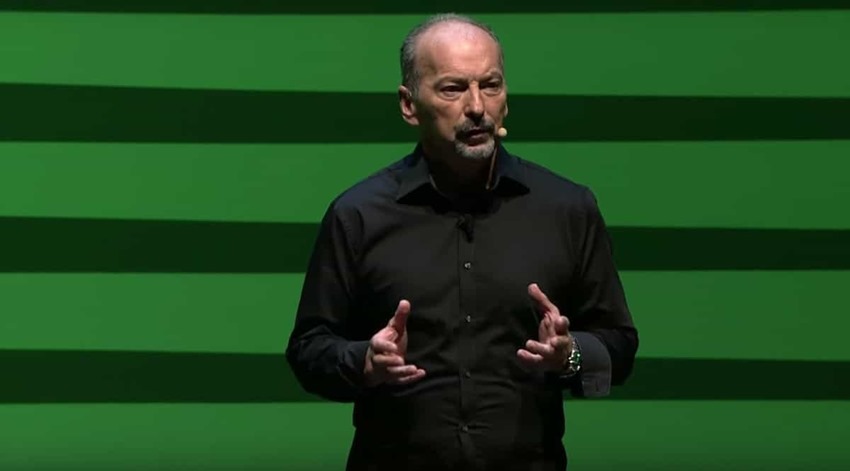 Yuji Naka, Naka-san, maker of Sonic, is in the room. Now, he and I have a love/hate relationship on a good day. And we show him this, and it's subtitled in Japanese, and when it comes to that piece he just [slams his hand on the table], 'This is ridiculous. You have made them say this. Sega is the great brand, nobody would ever say this, you have falsified!' He just gets in my face. So I said to the translator, 'Tell him to f*ck off.' And the poor guy looks at me and says, 'There's no expression in Japanese.'

I said, 'I know there is.' And that was it. That was the last time I ever set foot in there.
Moore exited SEGA not long afterwards, and who can blame him in light of the fact that Japanese developers were being notoriously unreceptive to the idea of evolving the video game medium back then. "The world was changing around them, and we were desperate," Moore explained.
I said that we've got to get content that is mature. It's ironic to me that one of their best-selling games, subsequent to all of that, is now Yakuza.
The rest is history, but go do yourself a favour and read the rest of that Glixel interview. Love or hate the guy, he's easy to respect for his role in shaping EA and video games in general across many years of service.
Last Updated: April 11, 2017