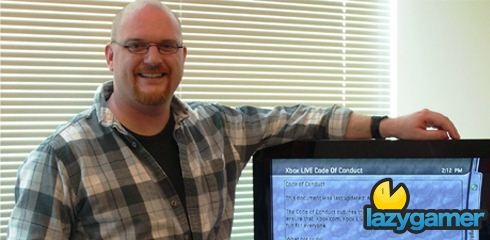 Stephen Toulouse is the man tasked with keeping Xbox Live clean and doing his best to slow down the unstoppable wave that is piracy on the Xbox 360. So you can imagine he is not the most loved person in the Xbox 360 pirating community but this is honestly taking it to far.
Apparently someone managed to get his personal phone number and then posted it onto 4Chan for all to see. Then some pea brained pirates got the bright idea of using that number to send death threats to Stephen, his wife and his dogs.
You do have to wonder what was going through these guys/girls heads when they picked up the phone and made physical death threats over the fact that Stephen had banned them from Xbox Live for stealing someone else's property.
Well Stephen has submitted all the details and timings to the local police for them to follow up and also logged onto the local #IRC channel to try and stop the death threats from coming in.
In situations like this it is to easy to simply palm the threats off by saying they are meaningless or just the ramblings of kids but in reality most stalkers are not your typical big scary guys and any dumbass 13 year old could wave a gun around (especially in America) if they really wanted to.
Hopefully this sort of really bad behaviour won't ever reoccur but I have a sneaking feeling that since Stephen acknowledged that it was happening some glory boys are going to try their luck again sometime soon.
Source: Burn360
Last Updated: November 10, 2009