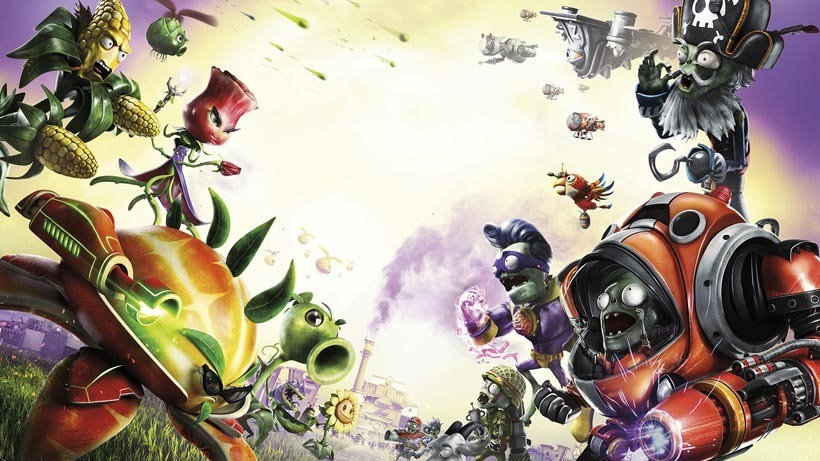 You may not be able to see it from your PC, but I've been kicking myself lately. And that's because I've had Plants Vs Zombies: Garden Warfare on PlayStation 4 for months, and only just started playing it recently. EA's class-based shooter that has deadlier veggies than a highlight reel from the 2007 classic Clive Owen movie Shoot 'Em Up.
Plants Vs Zombies: Garden Warfare is some damn good fun, is what I'm saying, and will most likely be my holiday game to jam around in for the next two weeks or so. Which is why I'm higher than a kite right now for the sequel. It's more of the same, but with a few ideas that rub my rhubarb the right way. Such as a dedicated offline mode, for those of us who feel like shunning the world. There's also another mode that has been unveiled, that goes by the name of Backyard Battleground.
Here's the pertinent details, copied and pasted from the EA press release:
Backyard Battleground is YOUR personalized playground – a massive, living PvZ world full of surprises, stories and secrets.

Instantly get into action, raising the Flag of Power, right from the center of the Backyard Battleground!

Face wave after wave of foes, alone or with up to three friends, to rack up XP and coins. You can even switch sides and join the zombie horde in their quest for total undead dominance.

Embark on missions for Garden Warfare 2's new plant and zombie Heroes, like the Dave-bot 3000, and Rose, and uncover secrets only known to the most elite L.E.A.F. Agents or Top Zombies in the field.
Unlike the menu at McDonalds, I am liking it. Plants Vs. Zombies: Garden Warfare 2 is out next year February 23, on Xbox One, PlayStation 4 and PC.
Last Updated: December 18, 2015