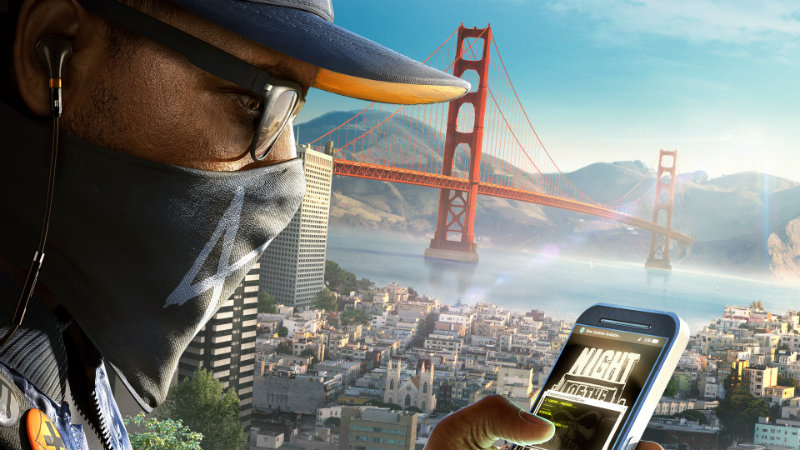 It's a weird balancing act here in the office. You see, as a general rule, we each review games that we'd actually like to play, that seem to be our type of thing. That said, reviewing a game and playing it like a normal person can sometimes be two very different things. Generally, reviews are done with tight deadlines, and as we have to complete a game before reviewing, the process usually means rushing a lot of the side content or free roaming that may be a part of the experience. That's why I was very glad that Alessandro reviewed Watch Dogs 2. I got to play it over the holidays and had a blast with it, playing it my way.
I know many of you are hesitant about Watch Dogs 2. That first one had so much humdrum gameplay, and quite possibly the most boring protagonist – or at least a contestant in that category. Watch Dogs 2 is approximately a bajillion times better. I really cared about not just Marcus, but all the secondary characters, too. Their interactions were so realistic, even as they were completely off the wall and quirky. The city is fun, the missions are interesting and even the co-op worked well for me. But, you don't have to believe me. Ubisoft is now offering a free three hour trial:
You'll get full access to all the game's features, including its seamless co-op and multiplayer*, so what will you do with your three hours? You can dive into missions, get to know Marcus Holloway and DedSec, explore the Bay Area freely, infiltrate restricted areas with hacked equipment, wreak havoc with a friend in co-op, and get up to whatever open-world shenanigans your heart desires. Those three hours are yours to play whenever you want. And if you want to buy the full game at any time, your trial progress will transfer to the full game, so you can keep your momentum going.
Okay, so you'll need PS Plus or Xbox Live Gold in order to do the multiplayer stuff, as usual, but how you spend those three hours is left in your hands. You could do missions, go exploring, or just drive around San Francisco. Watch Dogs 2 really lets you play your own way. If you're keen to shoot all the things, you totally can. If, however, you want to play like I did, you can complete the game without ever firing a shot, instead relying on your awesome gadgets, hacking and problem solving skills.
If you aren't sure about the game, you might as well try it out for a few hours. At least if you like it after that, you can continue with your progress. And, if you hate the game, you'll have another reason to tell me (and Alessandro) how wrong we are.
Last Updated: January 18, 2017