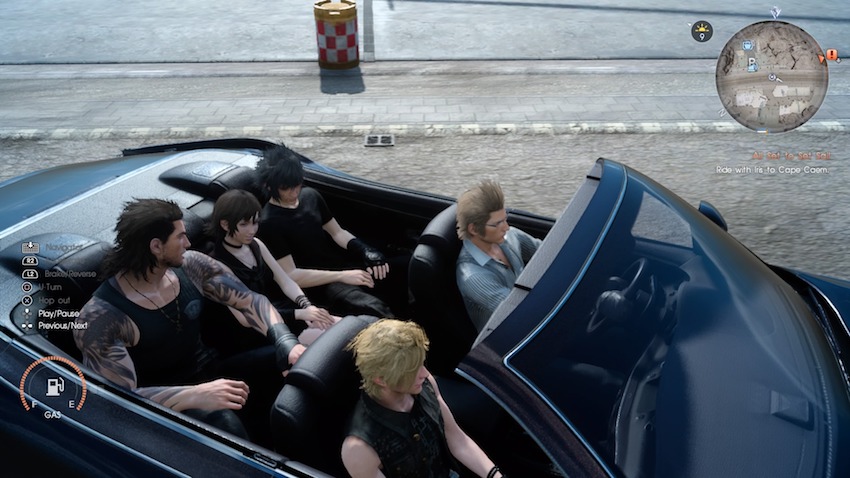 I didn't grow up in a car culture city. I grew up taking buses, subways, trains and occasionally taxis, never using a seatbelt in any of those vehicles. However, whenever I was in a passenger car or a plane, I'd buckle my seatbelt. It wasn't negotiable, it wasn't up for discussion – get in, buckle up. To this day, the first thing I do when getting into any car is to buckle my seat belt. It's so automatic that it feels strange if I don't do it when on game drives or other seat belt-less experiences, which is why it's so weird that it's still missing from games.
Having sunk so many hours into Final Fantasy XV to get my platinum trophy, I spent a lot of time watching those pretty boys drive around, and it became a serious pet peeve of mine. Sure, the team of pretty boy friends can take on insanely powerful enemies, dash around the battlefield and survive some insane amounts of damage, but does that mean they're immune from damage if that fancy car of theirs crashed into another vehicle? They would all be thrown out of that pretty convertible, most likely needing a phoenix down upon impact with the ground.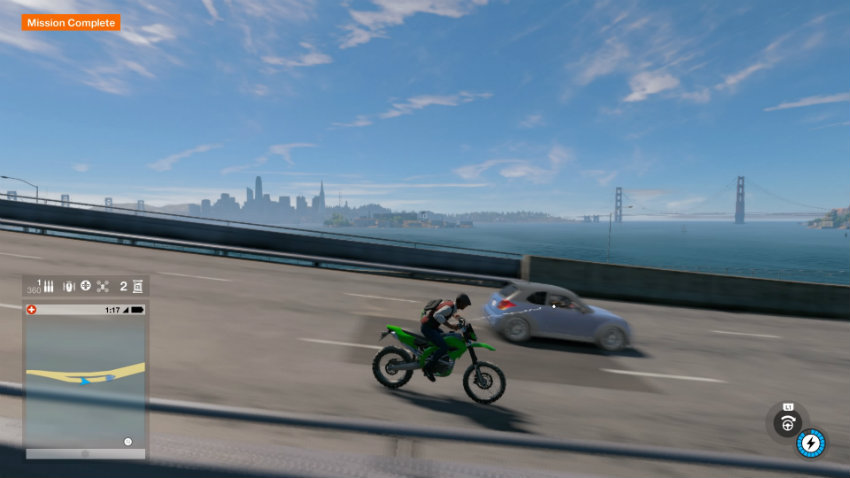 But Final Fantasy XV isn't the only game I've been playing that's guilty. Watch Dogs 2 is a fantastic game that I finished over the weekend. I loved a lot about the game, but the driving stuff really irked me. Ride a motorcyle without a helmet, or a car without a seat belt? And it's not just Marcus who is irresponsible with this stuff. There's a side quest system where you work as a sort of Uber driver, picking up passengers and driving them around the San Francisco area to where they need to be. And yet, neither Marcus nor his passengers ever put on a seatbelt. (Don't be fooled by some images, the strap you see across Marcus is actually his laptop bag.)
I know this is silly – we only recently have games where characters walk realistically, where faces actually move appropriately when they talk and they can open and close doors without looking like something out of a horror movie. I know this isn't a major feat of gaming, or of the greatest importance, but it still irritates me. Most characters get into the car and put the radio on. How hard would it be to add an animation showing a quick buckle up? At least then it would explain why no one ever takes any damage even while bashing into all the things during a heated car chase.
I'm not the only one who's annoyed. A mod for Grand Theft Auto V adds in seatbelts- if only to stop players from hurtling in to the distance on impact.
Some things are simply normal in our daily lives, they ground us even when everything else seems unreal. I can suspend my disbelieve and accept that a royal prince can fight monsters and warp around the battlefield. I can suspend my disbelief and accept that hacking is simply a matter of solving bathing puzzles. Please don't also make me suspend my disbelief and assume that physics in the game world don't exist, that a car crash wouldn't kill the protagonist, that somehow even luxury cars in that world don't have basic safety restraints. Besides, think of the positive impact games could have if everyone buckled up; imagine if that saved someone's life when they did the same in real life.
The views and opinions expressed in this article are those of the author(s) and do not necessarily reflect the official policy or position of Critical Hit as an organisation.
Last Updated: January 17, 2017