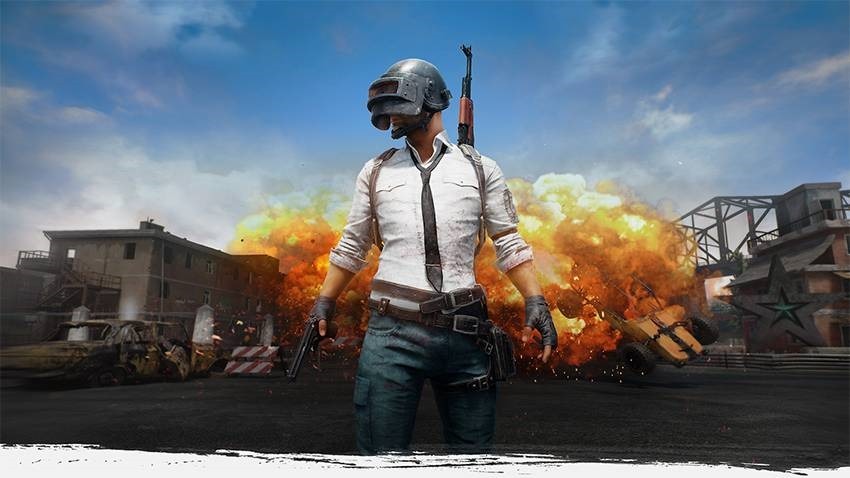 We're constantly hearing about PlayerUnknown's Battlegrounds, and how it's a constantly growing game, with millions and millions of players. And that's mostly true. The game still sees millions of daily players, and more people continue to buy the game. Since its Early Access release in March, player numbers have skyrocketed – and the game has remained right at the top of Steam's most popular games charts.
That said, it has seen its first ever drop in concurrent player number on Steam (Steamcharts via VG247). In the past 30 days, the game has seen its average number of daily players drop by 40,883 players. While losing that number of players would be the sound of a death knell for many games, it's a drop of just 2.58% of its active daily playerbase.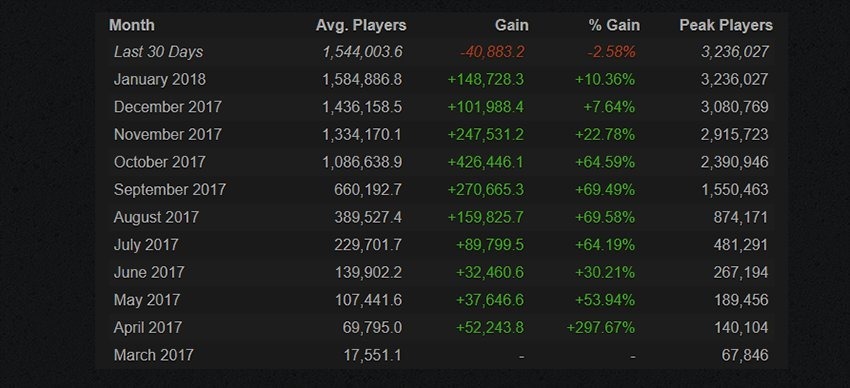 It's hardly something to even be worried about, it's still seeing an average of 1,544,003 daily players – which is the sort of concurrent player base most games could only dream of.
So why even mention it? Well, the drop isn't insignificant. The game usually sees a growth of around 60 percent every month. From December to January however, growth slowed to just 10%. Now, it's in decline – which suggests that PlayerUnknown's Battlegrounds may have plateaued.
There are a number of reasons why this could be. One is that some players may have migrated to the Xbox One version – but given how ugly and backwards that version is, it's unlikely. More likely scenarios are that many players have grown tired of the rampant cheating that's ruining the game on PC. Another likely reason is that Chinese players are preparing to move to the localised version of the game published by Tencent. Or, it could just be that the two and a half million players banned for cheating thus far have made a big enough dent in player numbers.
If you're a player – are you still playing as much? If not, why?
Last Updated: February 8, 2018