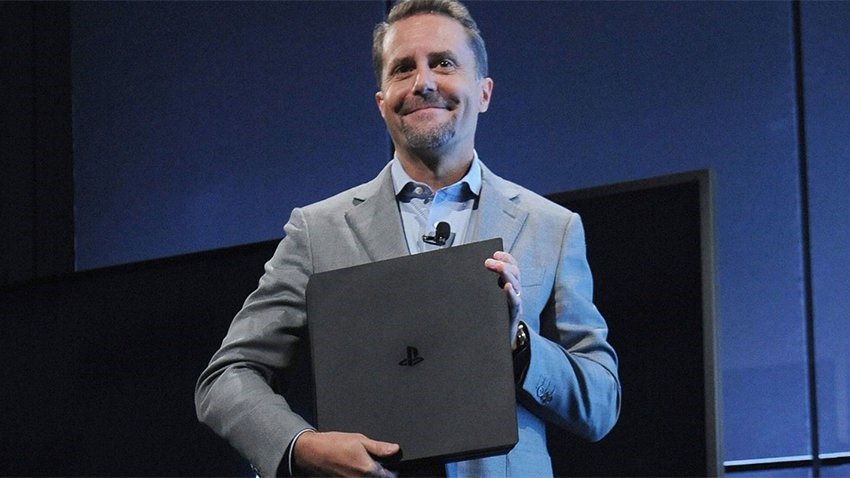 Andrew House, the President of Sony Interactive Entertainment, has resigned – soon to leave the PlayStation world behind him. He's to be replaced by deputy president, Tsuyoshi "John" Kodera, with the change effective immediately.
House has been a part of Sony since 1990, jumping to Sony computer Entertainment five years later to help launch the original PlayStation. He replaced Kaz Hirai as PlayStation boss in 2011, and oversaw the company's return to console glory this generation with the PlayStation 4.
In a statement, House said:
"I'm tremendously proud of what we've built with PlayStation and Sony Interactive Entertainment: entertaining millions globally with the best in games and creating a fully fledged digital entertainment company. PlayStation has been a huge part of my life for more than 20 years but with the business having achieved record-breaking success, now seemed to be the right time for me to pursue new challenges. I shall always treasure the friendships and people that have made SIE such a wonderful place to work. I'm also grateful to PlayStation fans and gamers around the world for their loyalty and support. John and the team at SIE are world-class and I know the future of PlayStation is very bright."
Hirai has nothing but praise for House:
"When I passed the baton of leadership for Sony Computer Entertainment to Andrew House in 2011, I was confident that I was leaving the PlayStation business in the best possible hands, and so it has proved. I'm extremely grateful to Andy for the great contribution he has made to evolving the PlayStation business, and firmly positioning it as one of the drivers of our future growth," Hirai said.

" Andy and I go back more than 20 years and spent much of this time together, dedicating ourselves to ensuring the success of the PlayStation business. I would like to thank Andy for his contribution over many years, and wish him every success in the future."
House will remain with Sony until year's end, to help Kodera transition to his new role.
"I'm very grateful to Kaz and Andy for the trust and faith they have shown in me," Kodera said. "I intend to build on the amazing progress Andy has made enhancing the PlayStation brand and expanding the game and network services business, and will strive to further strengthen the unique value proposition we are able to offer via the PlayStation platform."
Last Updated: October 3, 2017