Though I've stopped playing it entirely, I've kept Pokémon GO installed on my phone in the hope that one day Niantic Labs will add a cool feature or two that'll rope me back in. Unfortunately, while I think it's neat that both rare captures and gym training have been made easier for example, the studio have not implemented anything nearly significant enough to ignite that GOTTA CATCH EM ALL fire I had when the game first launched.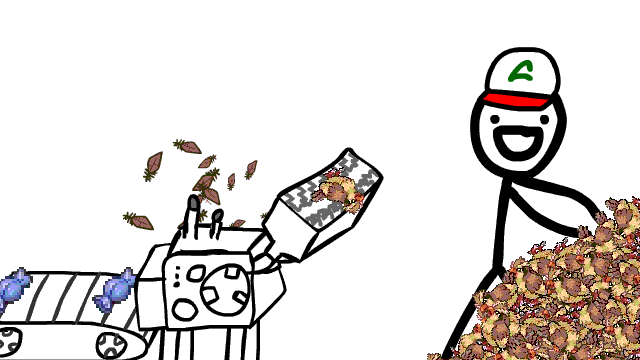 This is just my sentiment however. Thousands of other people continue to play Pokémon GO relentlessly despite the absurd grind and repetitiveness. If you're one of them, you'll be happy to know that collecting candy and catching certain Pokémon will be made easier in future, at least for a limited time. In the spirit of Halloween, Niantic are giving away some extra treats:
It's Halloween season and we have a treat for you! From October 26th to November 1st, you'll earn double the amount of Candy every time you catch, hatch and transfer Pokémon! Don't forget your Buddy Pokémon, because they will help you earn Candy four times as fast.

If you encounter more spooky Pokémon than normal, don't be startled, they want to enjoy the fun too! Scare up some friends, grab your buddy and enjoy this spooky, fun celebration with us! Happy Halloween!
Hey, even I can appreciate those improved candy bonuses. The grind for Gyrados for example is absurd, but at least it'll be made a lot easier now thanks to this Halloween event. Instead of having to walk 400km, dedicated players will now only have to do 100km. That, or they can go about catching far fewer Magikarp compared to the norm.
If you're running low on spooky Pokémon, this event benefits you too of course.
Expect to see more of the following in the wild:
Drowzee
Hypno
Gastly
Haunter
Gengar
Zubat
Golbat
Hang on, more Zubats and Golbats? Get out. If it's one thing we have an abundance of in South Africa, it's those damn flying critters!
(Header)
Last Updated: October 25, 2016