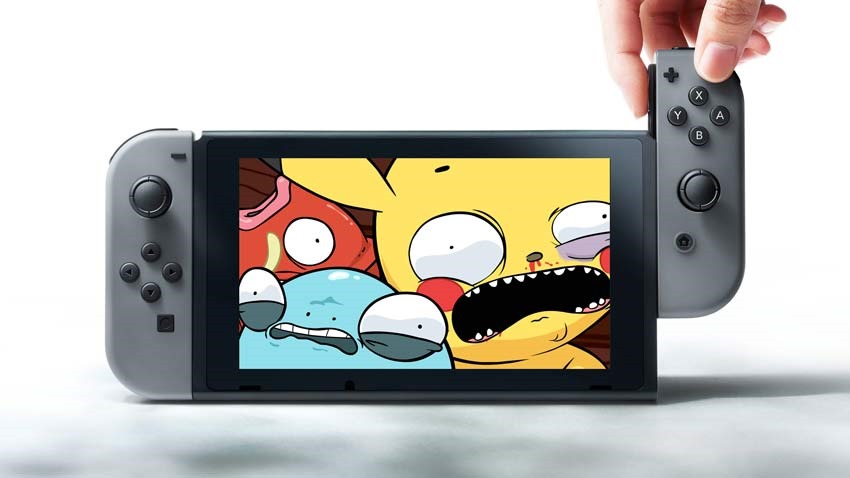 Hey ho! Let's go! According to the various Eevee breeds I had inked onto my flesh on that one glorious summer day in '79, I'm kind of keen for Pokémon Let's Go Pikachu and Eevee. It's not just the idea of a proper Pokémon game on the Nintendo Switch that appeals to me: It's the cross-pollination between the tried and tested RPG mechanics of the franchise with the ideas of Pokémon Go.
That's something that I reckon will make for a more immersive and mainstream Pokémon game. Not everybody is on board with that school of thought however, and some fans don't want none of that mobile malarkey in their proper proper Pokémon RPG that is scheduled for 2019. Good news then fellas, as it looks like Pokémon 2019 will be "completely different" from the ideas that Let's Go Pikachu will introduce.
"We want to make Pokémon fans say 'this is what I've been waiting for' by delivering a brand-new product packed with gameplay elements and plenty of new Pokémon to encounter," CEO of The Pokémon Company Tsunekazu Ishihara said to Famitsu via SiliconEra.
The game will give a good understanding of what an evolved Pokémon game looks like after it has continued to succeed the traditions of Game Freak.
Visually, I want a Pokémon game that is utterly…grand. You think of The Legend of Zelda: The Breath of the Wild and you think of a game which did so much with so little which is also coincidentally something I've never heard from my dates. There's plenty of power in the Nintendo Switch, just waiting to be tapped into. If that results in creating more Pokémon games for more fanbases, then I can't complain.
All I have to do is be very very patient for my dream game to finally be made.
Last Updated: June 7, 2018