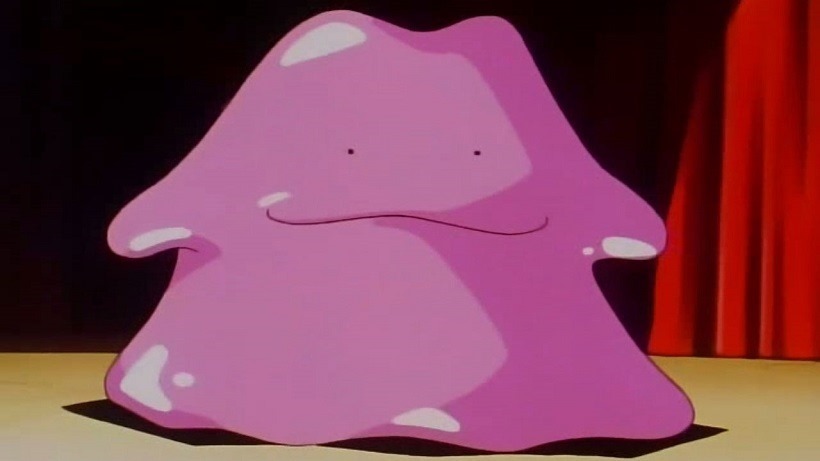 Pokémon GO is overstaying its welcome in the cultural zeitgeist, and I personally still find a lot of pleasure in playing it daily. Despite the game feeling a little less mysterious, there are still a host of secrets no single player has found yet – which was alluded too even more during the game's panel at San-Diego Comic-Con last weekend. This resignation of speculation has had different effects on players, but it's had the most significant effect on one group in particular.
The dedicated hunters of shape-shifting Pokémon, Ditto.
Ditto is a particularly interesting Pokémon from the anime series. He's able to impersonate nearly every Pokémon out there, aside from retaining his rather goofy looking smirk. He's immediately recognisable in his regular, jelly form, but isn't a Pokémon that one would call rare by any stretch of the imagination. And yet, not a single player has managed to find him in Pokémon GO – despite some data mining showing that he shares the same traits as every other regular creature out there.
So why hasn't he been seen? Well Reddit has more than a few theories, and have so far busted a lot more in their pursuit to be the first to spot (and catch) this elusive Pokémon. Some of the most obvious methods have been tried and tested without success. Naming all Pokémon "Ditto" to bring him out of hiding? Busted. Interacting with the four starter Pokémon? Also busted. Naming a Pokémon with the same height and weight as Ditto? That didn't work either.
Some even went so far as to suggest that Ditto, who turns into a rock while asleep, was actually attached to Geodude's back. I mean, if you squint real hard maybe you can see it.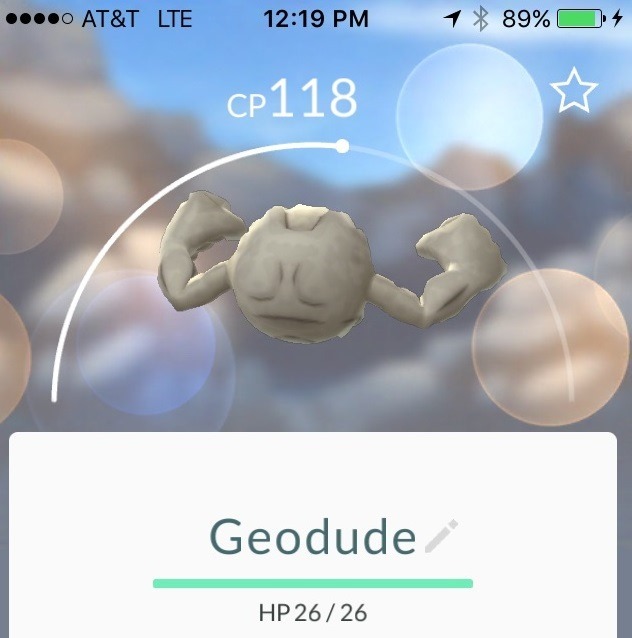 There's a host of other tried and failed attempts, but right now the more interesting are the "in progress" ones. One of these theories suggests that Ditto has been hanging around everywhere, and is simply disguised. Back in Pokémon Snap! (an old game that bears many similarities to GO), players had to use a Pester Ball on a Bulbasaur to expose Ditto. Since Pester Balls don't exist (yet) in Pokémon GO, this could mean its just a matter of waiting – which has never been the strong suit of the internet.
Alternatively, another theory claims that Ditto is simply a continent exclusive Pokémon, with the first launch in South America set to expose him. This theory latches onto the fact that Ditto's trainer in the anime had a Spanish name, which could mean that he's being kept as a surprise for the launch. But that then doesn't explain why no one has hatched a Ditto from an egg – which ignores region-specific rules entirely.
Or Niantic could be holding on to Ditto for another special event entirely, which would be a little confusing given his already existing catch and flee rate data. Neither of the Mew or three legendary Flying Pokémon that are probably going to be part of a public event have this data in-game yet, which suggests that they're fundamentally different from Pokémon you'll catch in the wild. Ditto is more like the regular ones that populate your Pokédex, which makes me think he's just an elaborate Easter Egg no one has cracked yet.
The hunt continues though, and it's mysteries like this that help keep Pokémon GO all the more captivating. Who knows what other secrets there are to find?
Last Updated: July 28, 2016