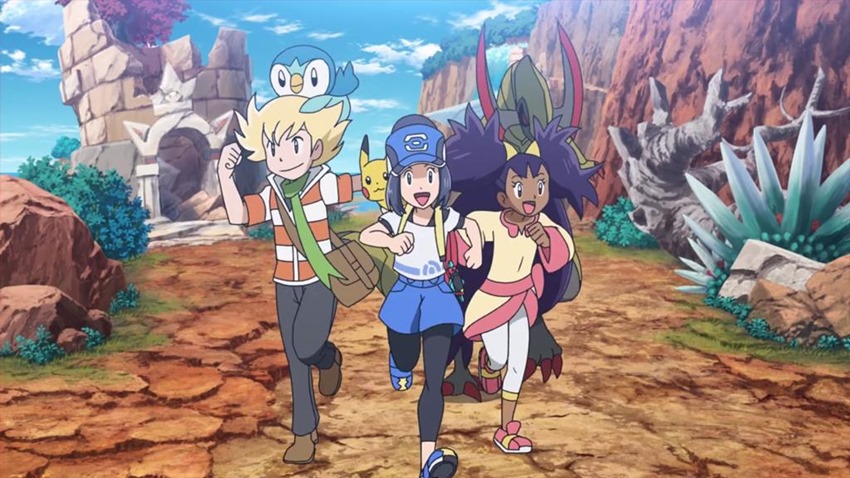 Pokémon Masters got off to a great start last month, thanks to it nailing certain pocket monsters factors: It looked great in action, the core gameplay was a blast and the gacha theme of collecting Sync Pairs made for an addictive grind. The only problem? That grind could only last so long and once you cleared the current story mode, fatigue quickly begins to set in.
The current story isn't even a complete one, merely ending with a to be continued screen once you make your way through the masters tournament. From there, the only activities worth doing are for items that can help you increase the level cap on Pokemon and coin runs that will give you enough currency to buy the ludicrously-priced evolution shards needed for your Pokémon to slap the theories of Charles Darwin right in his turtle-eating face.
"We're disappointed we did not meet the expectations of our community, and for this, we sincerely apologise," producer Yu Sasaki wrote in a blog post.
It's our intention that this does not happen again. Hearing these opinions from fellow Trainers has deepened our sense of commitment to deliver a game we can call be proud of. Both the development and operations teams are fully committed to improving this game and creating a memorable experience for all fans to enjoy.
There's still some hope for the game though. While its roadmap for new content can best be described as "non-existent", its monetary model is solid and doesn't feel at all like it wants to gouge some cash out of you the minute you turn your back on it. One key aspect that will be focused on in the near future is an effort to provide some more balance to the game as current co-op battles see a heavy rotation of OP Sync Pairs wage war on one another.
"Our goal is to create an experience like the fans witness in that first animated trailer: Gathering iconic sync pairs and tackling touch challenges as you grow and strengthen bonds with your team," Sasaki explained.
We felt that by needing to focus too much on specific skills, players felt forced into a situation where all team compositions looked identical, and there was an overall sense that there was only one correct approach for each challenge. What we hope to create is an environment where fans can partner with their favourite sync pairs and find unique solutions to entertaining challenges.
The Pokémon Masters team is well aware of its current shortcomings this early on in production, with the team having expanded so that more story content can be produced. With a solid month's worth of revenue that numbers in the many millions, they've got more than enough green to make that dream a reality and expand upon the game. After all, look how well that approach worked out for Final Fantasy Brave Exvius.
Last Updated: October 11, 2019