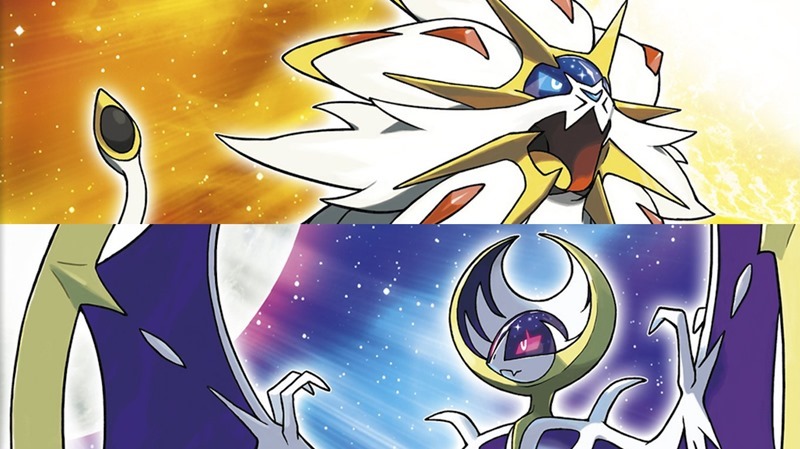 Every three or so years, it's the same story: A new Pokémon game pops up, in two specific flavours. Why? Because money dammit, that's why. Sure, you can wax lyrical about how the pair of core games are partners towards each other, but c'mon. Nobody is buying that. They're buying it twice. HAW. POKÉJOKES! Anyway, what's the real difference then whenever a new pocket monster game arrives on shelves?
Version exclusive Pokémon, that's what. And while Pokémon Sun and Moon may be trying plenty of new ideas when it launches in a few days, it's still sticking to that tried and trusted retail model. And thanks to the recent flood of data-mining from the Pokémon Sun and Moon demo and redditor VanitaLite,we now know exactly which critters you can expect to capture in each version. And then trade them all over, because my thirst to catch 'em all is real.
So real dammit. Anyway, here's the list, with some handy galleries as well because I like you guys so much. Also, possible spoilers ahead:
Pokémon Sun
Passimian
Tortunator
Lycanroc Midday-Forme
Aloloan Vulpix
Alolan Ninetails
Solgaleo
UB-02 Expansion
Pokémon Moon
Drampa
Lycanroc Midnight-Forme
Alolan Sandshrew
Alolan Sandslash
Lunala
UB-02 Beauty
And there you go! Pokémon Sun gets some ice ice baby with the likes of Vulpix and its Ninetails evolution, while Pokémon Moon gets to tinker with Alolan variants of Sandshrew and Sandslash on its list. And of course, version-specific mascots in the form of the solar-powered Solgaleo and the lunar legendary Lunala. Same same, but different. But it's those Ultra Beasts that I'm curious to discover more about.
Remember, if you want to get Pokémon that aren't available in your version of Pokémon Sun or Moon, hit up the Global Trading Station. It's one aspect of the pocket monster system that has improved massively with each new iteration. And I'd also recommend a subscription to Pokémon Bank. I have an army of dragons just waiting to wreck shop this month. Pokémon Sun and Moon drops on November 18 for the Nintendo 3DS.
Last Updated: November 9, 2016