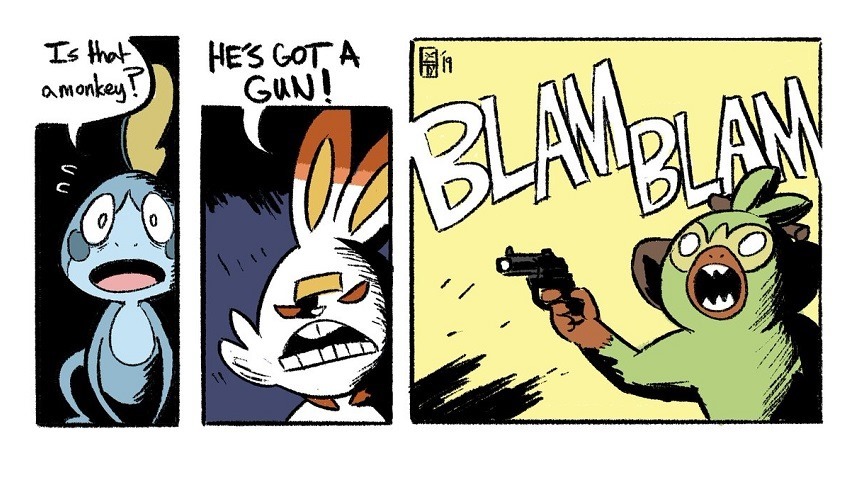 "Well that was quick."
Not just four words that my imaginary girlfriend once said to me, but also an apt description of Pokémon fandom. Yesterday saw the official reveal of Pokémon's next big evolution, with the unveiling of Pokémon Sword and Pokémon Shield. In it, there was a glimpse at the new region of Galar, a collection of green hills and frigid snowy landscapes inspired by the British countryside.
Which means that we're finally getting Scottish Pokémon that will be canonical in the Pokedex, such as a new Fighting-type called Fakk Yuu. As for official reveals? Only a trio of new faces were shown off: The new starter Pokemon Scorbunny, Grookey and Sobble, the Clinically-Depressed type Pokemon. They look adorable, I think Grookey looks cheeky and Scorbunny once told me the world is going to roll me I ain't the sharpest tool in the shed.
Naturally, fans are happy. And passionate! Fan art has already begun pouring in, and so far the results are awesome. Here's a gander at the finest art gallery that the Galar region has to offer:
Pokemon Sword and Pokemon Shield are out in late 2019. Coincidentally, that's also around the same time that Nintendo is expecting to be given a license to print money.
Last Updated: February 28, 2019