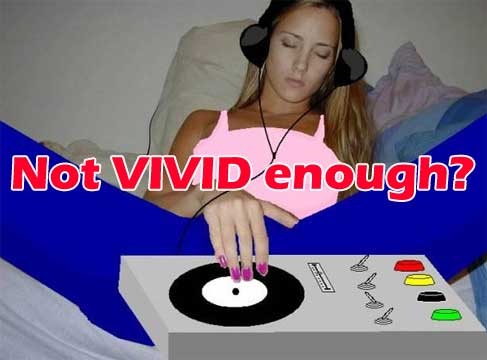 We told you recently about a deal Sony Japan has in place with a porn house for the digital distribution of adult entertainment through Sony's PS3. Now, Steve Hirsch, founder and co-chairman of the world's largest porn distributor Vivid Entertainment wants to make HD porn via the PS3 available to the rest of the free world.
The smut tycoon is convinced that the PSN is the perfect porn platform (Oh look! alliteration!), saying that [DDM's launch] is a good start. We hope that Sony will allow adult movies to be downloaded worldwide."
"As long as proper age verification is in place there is no reason why consumers should not be allowed to view adult movies on any device that they desire."
That's a statement my libertarian views can stand by, but I just don't see it happening for two reasons : The US is particular is quite conservative when it comes to matters of the flesh. Stabbing, maiming or killing people with broken chair legs is fine and dandy – but breasts? Those are tools of the devil. The second there's any mention of HD porn coming to the PS3 in the US, you can expect riotous uproar from the overzealous Mother Grundy Prude Police.
The second problem is one of economics : Who in their right minds, armed with a working internet connection, actually pays for porn? I know that I haven't shelled out moola in order to violate myself for at least a decade. Besides – why buy a feature length adult movie to facilitate an act that's only going to take 5 minutes anyway?
Source : MCVUK
Last Updated: September 9, 2009