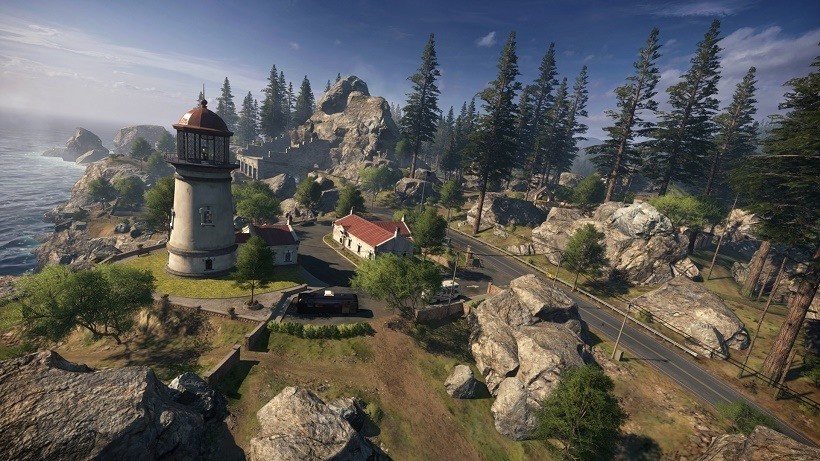 I don't know who exactly is still playing Battlefield Hardline (what with Battlefront being out now), but if you're one of them, good news, there's a whack of new content on the way. The Getaway DLC will be out on January 12th – for premium members.
Everybody else will have to wait two weeks (until January 26th) if they'd like to make a standalone purchase. Regardless of what category you fit in, here's the sort of action you can expect from The Getaway DLC (via VG247):
Drop the clutch, lay on the gas, and hold on to your seats, because Battlefield™ Hardline is gearing up for its most explosive expansion yet! Whether you're making a dusty, high-speed escape across the Mexican border, or closing in on a hot pursuit along the sun-drenched Pacific coast, you'll be chasing glory at top speed when you play Battlefield™ Hardline: Getaway.
Admittedly, it looks quite neat – if you're into driving and shooting from high speed vehicles.
Here's a quick overview of what the new Battlefield Hardline content entails:
4 maps – Pacific Highway, Train Dodge, Double Cross, and Diversion
1 new mode – Capture The Bag
4 weapons –  3 new sub-machine guns and a fire axe
1 gadget – RF Jammer
4 Cars – performance sedan, import tuner, luxury coupe, and a limo
4 new legendary camos
It's a good whack of content, for a price. If you're not planning on coughing up cash though, don't worry… you'll be getting some content too.
Alongside the release of Battlefield™ Hardline: Getaway this January, the Battlefield Hardline base game will be updated with new weapons, patches, and – most significantly – a brand new way to play competitively. Think you've got what it takes to go toe-to-toe with the best of the Battlefield Hardline community? This'll give you a chance to prove it.
Sounds like Getaway is a solid update to Battlefield Hardline. Does anybody still play the game though? Do you?
Last Updated: January 8, 2016