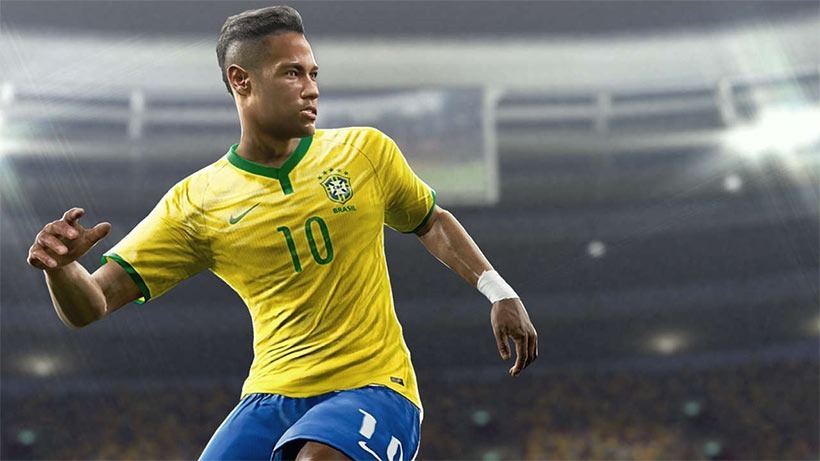 This year, the consensus is clear. Konami's Pro Evolution Soccer is the better football simulator, nailing the heart and soul of the beautiful game. It is by no means perfect though, and while it's had a few minor updates and patches, there's been nothing that makes any real, fundamental changes to the game.
That changes soon. Konami's announced that Pro Evolution Soccer 16's set to receive its first major update this week, bringing a host of changes, updates and additions to make this years best footie game even better.
It's coming this Thursday, October 29 –and brings with it the very long overdue team roster refresh. Say's Konami, via press release:
"The update file will be automatically downloaded and added to the main game, with all team rosters updated in line with current registered squads. This includes all new signings plus the addition of any youth players that have been allocated shirt numbers."
One of the biggest problems many have with Pro Evolution Soccer is the lack of relative lack of licenced kit, especially when compared to FIFA. This new update adds a few more European kits, and a "bolstered" South American representation.
"All new French Ligue 1 and Ligue 2 kits have been updated and implemented, as have those of the top two Spanish leagues. Additionally, new Serie A Italian kits have been updated, while Dutch sides FC Groningen and FC Utrecht now appear in their officially licensed strips. They are joined by officially licensed representations of key European sides, such as Galatasaray, Panathinaikos and Maccabi Tel Aviv, while the South American team roster has been bolstered with the official kits for Brazil's Flamengo and Palmeiras as well as Argentinian trio Independiente, Newell's Old Boys and Vélez Sarsfield"
Those premier league kits you probably want though? Nope- though a number of UEFA Champions League and Asian Champions League kits have been added.
The game will also see more than 70 player models updated, bringing more realistic likenesses or the likes of Luuk de Jong, Yevhen Konopolyanka, Jordon Ibe, Danny Ings, Joshua Kimmich, and Burak Yilmaz.
The update will also bring new in-game footwear from the likes of Adidas, Mazuna, New Balance, Nike Football and Umbro.
Lastly, there is more to the update than aesthetics; the update will also bring along a wealth of gameplay tweaks that were decided upon feedback from Pro Evolution Soccer's legion of fans.
Last Updated: October 27, 2015