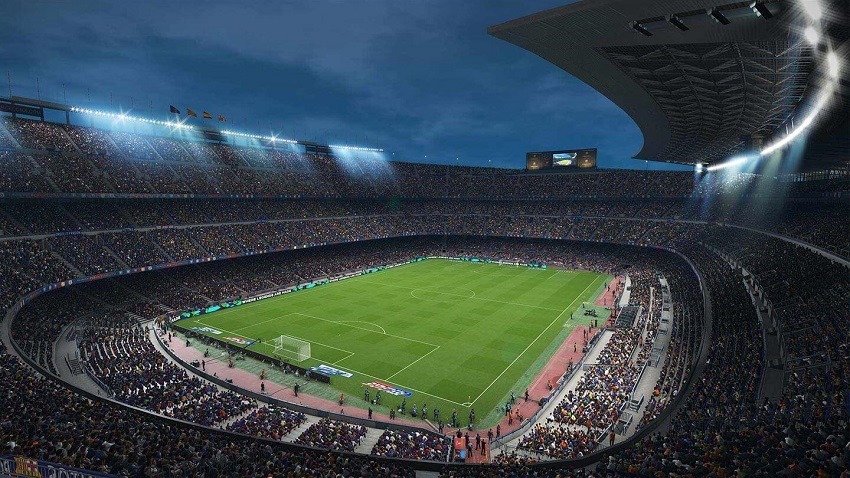 As E3 lies in wait around the corner many publishers are using this time to get formalities out of the way. Take Konami for example, who are now starting to fill out their E3 rosters with the few games they are planning to show at the trade event. Pro Evolution Soccer is a given every where, and so we've got our first look at this year's iteration. PES 2018 is promising new gameplay features, enhanced visuals and a surprising number of launch platforms when it launches this coming September 14th.
The game was announced with a new teaser trailer, with the full version being saved for E3 later next month. The trailer doesn't so much other than some stunning recreations of football stars, as the serious continues to push the bar on photo-realism.
PES 2018 will iterate on player ball control with "Real Touch +". Using simple analogue stick movements players will be able to direct where they want to receive the ball from a pass, from a player's head to their chest and feet. The controls will be dependant on the height and power of the pass, but gives players more fluidity when trying to set up fast plays and otherwise trickier passes.
Visuals are also being boosted using a new form of Konami's "Real Capture System", which aims to bring the thousands of players in the game alive with accurate models and scans. Lighting is emphasised here, with the technology used to provide accurate scattering and depth in both day and night games. This extends to the stadiums and turfs that you'll play on, with Konami promising true to life recreations of grounds such as Camp Nou.
Along with technological enhancements, Konami also made a point of mentioning that PES 2018 on PC will be developed up to the same standard as the console counterparts. The reason this has to be explicitly stated is strange, but indicative of just how far behind the ports have been in the past. The game is also surprisingly still coming to Xbox 360 and PS3, along with the standard Xbox One and PS4. A Nintendo Switch version was not revealed. Ouch!
There's bound to be more details in the coming weeks and especially after E3. Expect EA to also ramp up marketing for this year's FIFA title too.
Last Updated: May 17, 2017