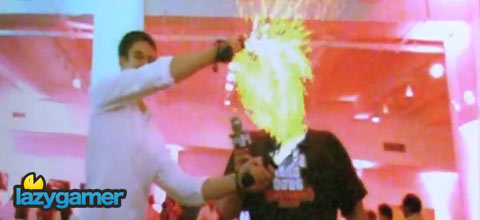 Sony has been demoing some tech demo's to the American media overnight and one of the demo's is a RTS controller demo.
I have to say I am completely blown away, not only are they demonstrating how an RTS is really possible on a console but at the same time they have demonstrated how it could possibly be even better than it is on a PC.
Seriously if RUSE or some other RTS enables controls like this it would be the Halo of RTS titles.
Apparently Nick feels the cameleon demo is more impressive than the RTS demo but I think he has just been smoking his socks again.
Last Updated: July 22, 2010