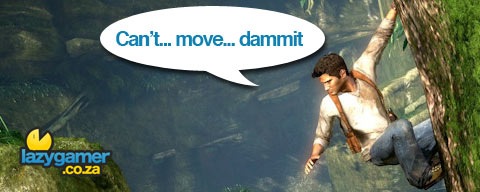 Since the release of the new 3.00 Firmware update this week, users from around the world have been making complaints of certain issues that have arisen since the update.
Uncharted seems to be suffering from a complete freeze right after the section with the U-Boat, requiring gamers to completely restart their Playstation 3.
Uncharted isn't the only game affected and never mind games, a peripheral is being affected as well.
Wipeout HD players are finding that since the update the Playstation 3 refuses to output 5.1 Surround Sound for the game although it seems that no other games have been reported as suffering from the same issue.
Thankfully, the only peripheral that has had reports of problems since the update is the white ceramic Dual Shock 3 controller. The reports say that the LED lights are coming on as per usual but the controller itself never actually functions.
Hopefully Sony will look into these problems and sort them out. They have said that this firmware update is going to be the last for 2009, which puts them in somewhat of a predicament I would think.
Source: Destructoid
Last Updated: September 3, 2009