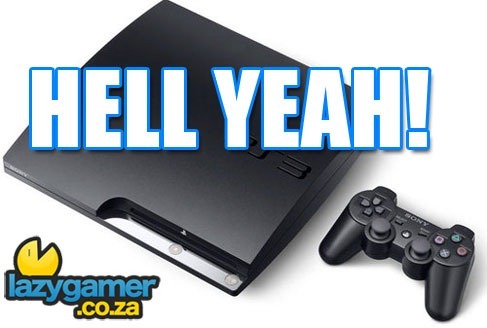 The PS3 Slim has hit retail shelves around the world and from first appearances it looks like this is going to work out really well for Sony.
Let's get the rubbish out of the way first, any stories trumpeting the 1000% increase in sales or any other such number are BS, the PS3 sales slumped after the Slim was announced for obvious reasons and new products sell more in the first while than they do on average. Therefore no % increase can be worked out yet. Deal with it.
Now for the good news, it appears that 500 000 of the new sleak PS3's have been sold and this number is being backed up by oddball reports from all over the glorious Internet.
According to this report 37 000 of the units have been sold in France in the last week. 40 000 have been sold in the UK according to this report.
It also managed to break it's own record by shifting 150 000 of the units in the land of the rising sun.
And last but not least preliminary reports are pointing to 125 000 units being picked up in America.
The last report states that 250 000 PS3 Slims have been shipped in the other territory (Europe, Oz, Asia and SA) so all in all it looks like that 500 000 figure is a minimum amount sold and Sony can be more than happy with the results from week 1 sales.
Now to see if it keeps it's momentum going which I am personally expecting it to or if it will settle back down into last place now that the hardcore gamers have their consoles.
Last Updated: September 8, 2009