So there have been a spate of PS3 screenshots vs Xbox 360 screen shots over the past few months but now we can compare PS3 vs Real life and the results are truly amazing.
It is one large image so you have to check it after the jump but the only problems I have are that they have not taken the real photo's from the same angle and there are far less people in the game.
Neither of those are at all serious which makes you understand how great these screenshots really are.
This is from the game Getaway….
[
Update
] It has been pointed out that this montage was made from pictures that where first shown to the media in 2005. Therefore it has to be called fake and apologies all around. Gears is still safe and if old pictures are being dragged up and if two year old pictures are being used to justify buying a PS3 I think it may really be in trouble.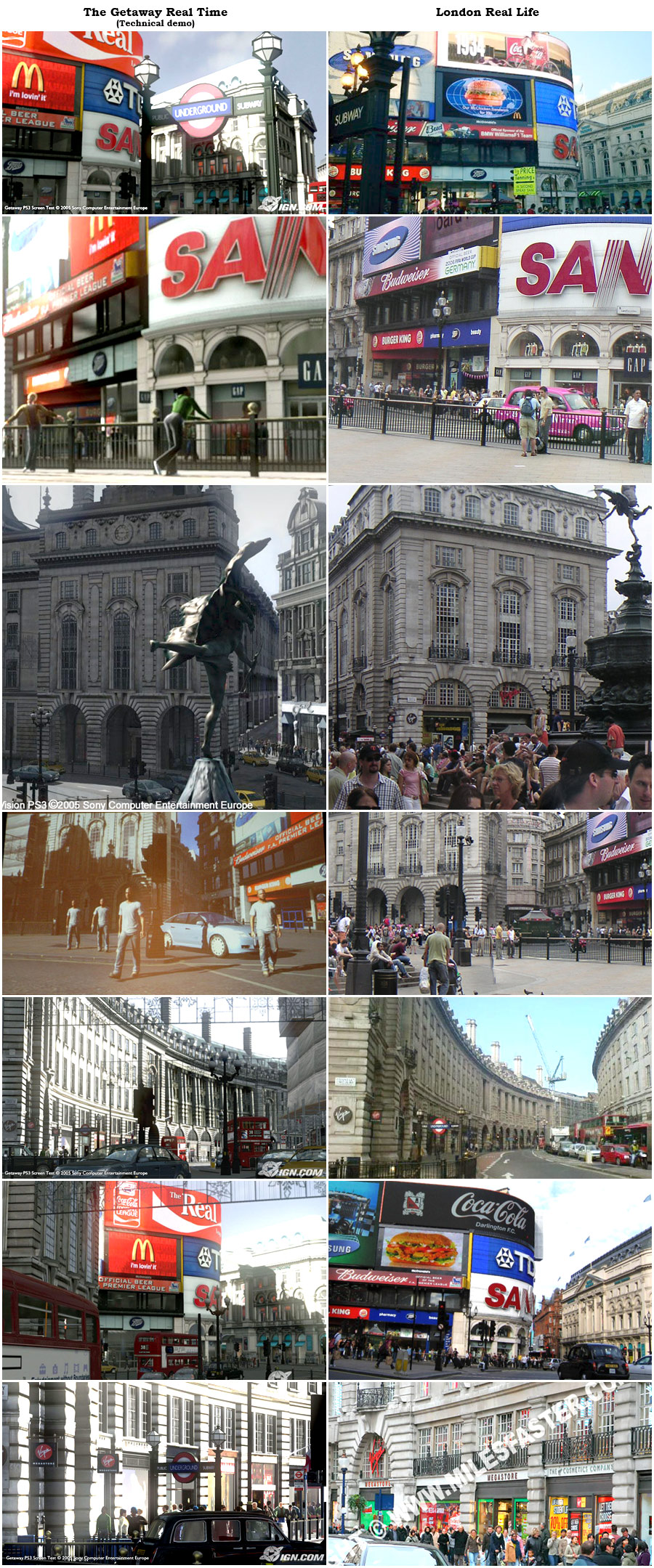 Last Updated: April 11, 2007