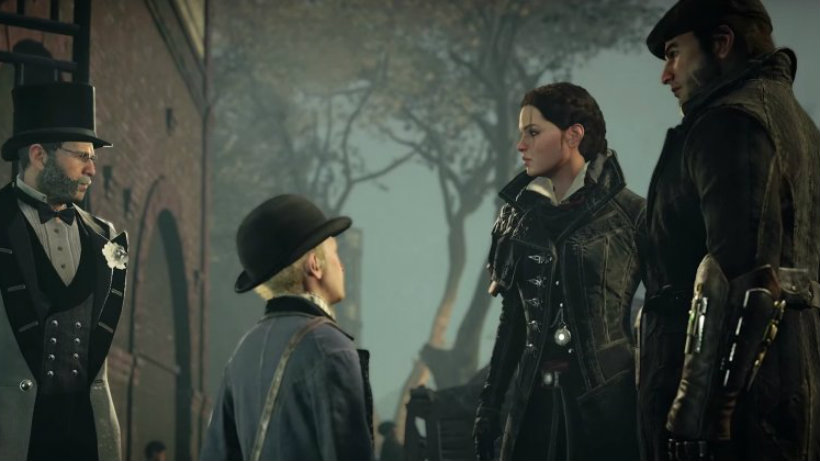 Crime series and books are all too common in modern entertainment. With popular series like Criminal Minds, CSI, Law & Order and plenty of others, we are used to consuming sordid events as entertainment. However, this concept really only became popularized during the Victorian era with Penny Dreadfuls, and of course they will be included in the new Assassin's Creed, but only if you play on PS4.
I'll be honest, I was a bit confused by this – I was under the impression that Assassin's Creed was sort of in bed with Xbox One. Oh well, I'm not complaining – I'll happily play the game on PS4 and get access to this cool exclusive content. Here is the trailer for the Dreadful Crimes extra content:
According to the PlayStation blog, the Dreadful Crimes Mission Pack explores the roots of the Penny Dreadful fad that swept London during the period.
The Dreadful Crimes Mission Pack explores the roots of this gruesome fad sweeping London through the eyes of a young connoisseur of detective stories named Artie, who teams up with famous Penny Dreadful journalist Henry Raymond.

The unlikely pair will tackle the most sordid crimes of their day in explorations spanning the entirety of London, from the grimy slums of Whitechapel all the way to the profound opulence of Buckingham Palace itself. Playing as either of the Frye twins, you'll be able to engage an enhanced version of Eagle Vision to uncover pertinent details and clues and rebuild crime scenes.
So you can use your detective eagle vision to solve crimes, identify culprits and accuse people? That does sound like a rather entertaining collection of side missions. PS4 players will get ten of these exclusive missions, plus they're unlock unique in-game items utilized by iconic detectives of the day. If I don't get a monocle and Sherlock Holmes hat, I'll be rather disappointed.
I'm not really the biggest fan of exclusive content for one platform or another, but I suppose it makes sense for publishers. They need to get in bed with the platform people, and this is an easy way to make that partnership appealing. I'm just struggling to keep track of which game is preferred on which platform. Can someone make me a flow chart or something?
Last Updated: September 21, 2015