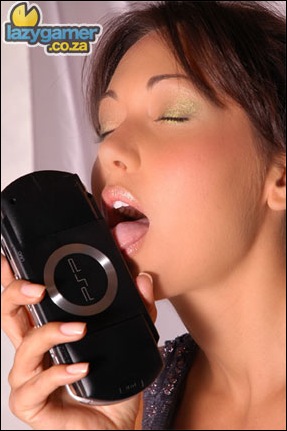 Sony's Playstation portable, it appears, is getting quite a push this year. The system hasn't exactly proven particularly popular outside of Japan – Where it's home to Capcom's Nippon-frenzying Monster Hunter Portable series.
That's set to change this year, with Sony having promised a number of high-profile games – such as LittleBigPlanet, Assassin's Creed, Motorstorm and another God of War title – set to release on the shiny hand-held device. Another interesting addition Sony have promised is the ability to play games from older, classic systems such as the NES – making the PSP a portable Virtual Console.  While it already includes the ability to play Playstation 1 games, the increased library from previous consoles can only make the sleek device even sexier.
Those of you who own PSPs will likely know that there are more clandestine methods of retro-gaming on the move, but this method will be legal, won't invalidate your warranty, and won't have you trawling the internet for illegal roms.
There's no word yet on which older consoles will get the PSN treatment, but according to SCEA marketing head John Koller "…everything is on the table,"  adding, "We look for some of those big hits from all of the past games in their history and look for ways we can bring them over. It's not always easy. There's obviously technical areas that need to be bridged. But when those are solved, consumers will see a wide variety of retro games and brand-new games coming to PSN."
Source : Gamespot
Last Updated: March 4, 2009