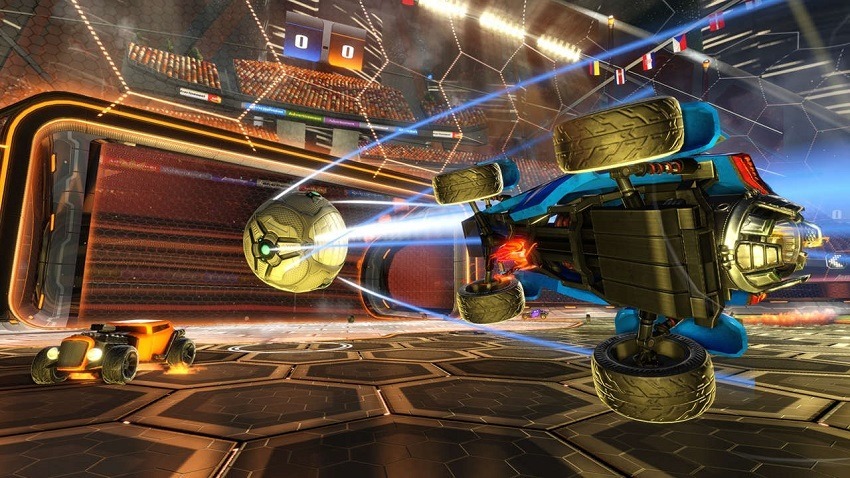 The Nintendo Switch is racing towards release, with the console/portable hybrid set to make a splash in just over a month's time. The launch line-up is steadily getting more and more participants (even if some of them do nothing to bolster its quality), and with that comes increasing news of third-party support. It seemed Psyonix, developers of the sleeper hit Rocket League, had thrown their hat into that ring yesterday, but it's not as clear cut anymore.
Yesterday a quote from a Rocket League support representative seemed to suggest that Rocket League was being worked on for Switch, and Nintendo Everything were quick to report on it. This seemed to line up with statements Psyonix had made before the Switch was even revealed, with the developer showing interest in the NX early on.
We are excited as you are regarding the release of Nintendo Switch however, we don't have enough information at this time if it will happen. For the mean time, let's both keep our fingers crossed that it will. For all the latest information on upcoming releases, updates, and other news, please visit the Rocket League Facebook page or follow us on Twitter!
Psyonix responded soon after, making it clear that the comments came from a representative from an "outside vendor". As such, Psyonix themselves have not made any announcements regarding Switch support for Rocket League, in their statement to Gamespot.
Does that mean Rocket League is never coming to Switch? it's definitely not clear, but it does seem like a good fit for the breakout sports title. Despite the lack of cellular capabilities for the Switch when on the move, the multiplayer focused title would be a treat to play on the go, and I could certainly see myself squeezing in some games here and there where internet permits. Whether Psynoix sees financial potential in that is another story.
Last Updated: January 26, 2017