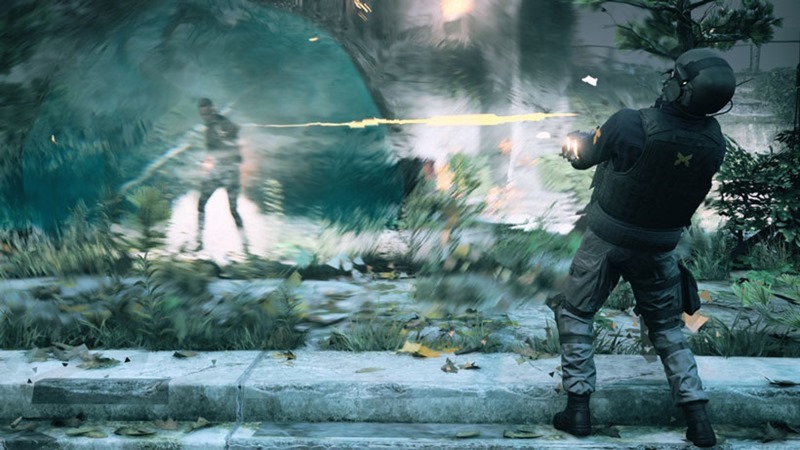 Quantum Break is a pretty good game. I didn't like it nearly as much as our reviewer did, but I had a great time playing through Remedy's latest action game. You know who didn't have a good time? PC gamers who bought the game through Window's 10's store.
The game on PC, right now, is a Windows 10 exclusive – utilising DirectX 12 and the Universal Windows Platform. Unfortunately for many PC gamers, that means it comes with the pitfalls of running on that service. Poor performance, a lack of configuration options, multi-GPU woes and other issues made the game a little less appealing for PC gamers than it should have been.
Now though, instead of killing off Steam as some people in the industry seem to believe Microsoft is out to do, they're supporting it. Microsoft and Remedy have announced that they're bringing Quantum Break to Steam and retail. In a partnership with Nordic Games, here's what the "timeless" retail version of the game will come with.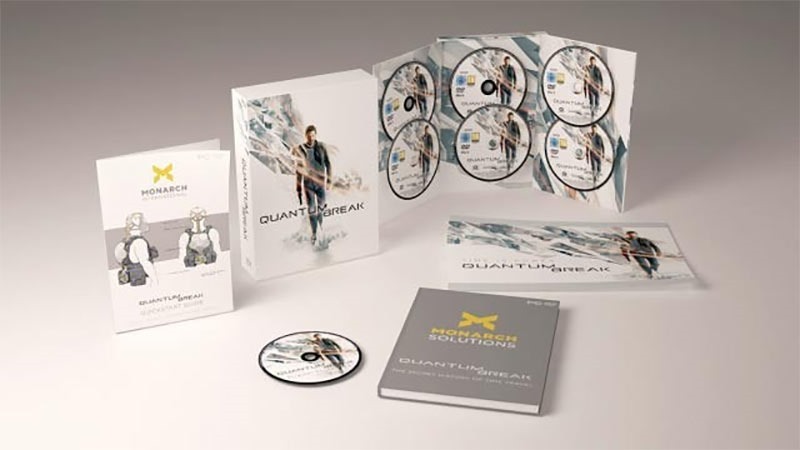 Premium packaging
5 Game Discs (one-time Steam key redemption required)
Making of Blu-Ray
Making of Book
1 Soundtrack CD (Audio-CD)
2 Posters
Quickstart Guide
It's coming in at a less-than-premium $39.99. It'll utilise DirectX 11 as well this time – so it'll run on PC's sporting older operating systems, with a 64-bit Windows 7 as your entry point. This opens the game up to many more players – and hopefully sell many more copies than the game has.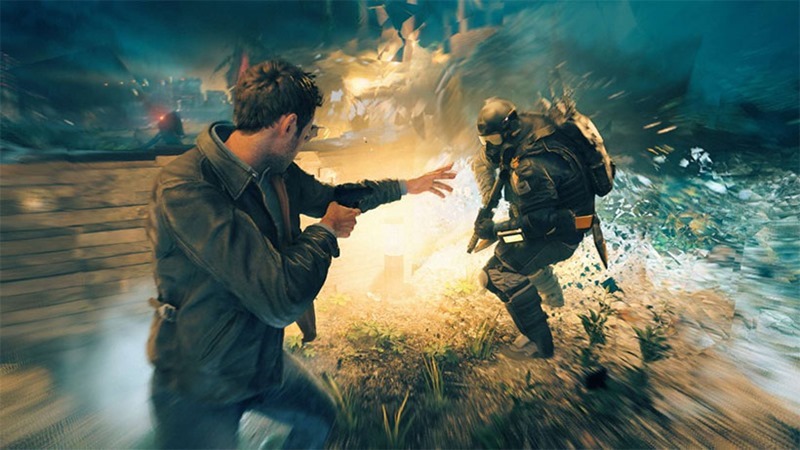 The game's ambitious amalgamation of TV show and video game largely worked – even if the show bordered on being a little cheesy at times. Here's what we said in our review:
"And it would be equally criminal to not talk about Quantum Break's narrative without touching on its most peculiar piece: the inclusion of a dynamic live-action series that splits up each act. While each segment of gameplay should take you roughly two hours to complete, they're halted by 30 minute long live-action episodes which draw the camera back and focus on a wider set of characters in the narrative. Many of the pivotal characters in the series don't manifest in the game, although Aidan Gillen's Paul Serene makes an impact on both digital and live fronts.

The series itself is influenced by pivotal decisions you make during Junctions – short little segments of gameplay before each episode where you're forced to make a forking decision from the view of antagonist Serene. It's a nice twist to decide on the way the story progresses from the view of the man you're ultimately hunting to take down, and presents an interesting conflict of interest in the process. Do you choose to make Jack's life easier, or go full role-play and decided on the route that best suits Serene's character."
Last Updated: August 11, 2016