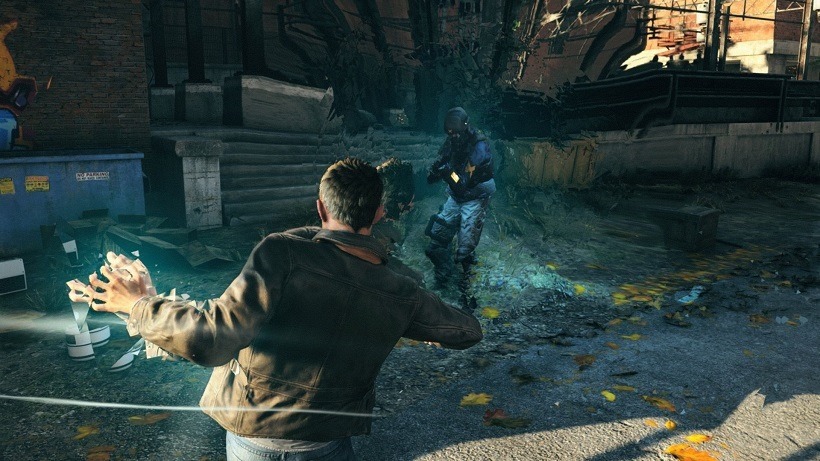 Microsoft certainly got people talking last week after they announced that their once Xbox One exclusive shooter, Quantum Break, would be making the relatively easy jump to PC for launch day. It's a move that shouldn't have been that surprising, but nonetheless got a lot of people chatting about the relevance of the Xbox as a business – and it made some people a little mad too. That's blown over now, allowing for conversation over another key decision that Microsoft's new strategy seems to have employed.
Quantum Break, like many other incoming Microsoft exclusives, will be coming to PC, but won't be hosted on Steam for purchase.
Microsoft's Aaron Greenberg confirmed this in a podcast with Major Nelson, while also addressing some of the concerns fans seemed to have with the Xbox One losing its exclusive. During the internet Greenberg explicitly stated that their PC titles will be Windows Store exclusives.
"Quantum Break on Windows 10 is a Windows Store exclusive."
This is the case for Fable Legends too, which is meant to launch on PC and Xbox One sometime this year. It seems that Microsoft want to leverage the integration Windows 10 has with the store rather than support a competing storefront, although it's interesting to see them do this in the face of potential sales via PCs biggest digital distributor.
Along with news of sales exclusivity, Greenberg also aimed to calm fears that Microsoft was moving away from an Xbox One focus, revealing that multiple projects in the pipeline were set to stay console exclusives. Greenberg said that games are being judged on a case by case basis for this expanding ecosystem experiment, although he conceded that not everyone will agree with what they do.
"Some times we're innovating, some times we're experimenting, sometimes we're charting new ground on different things," he said. "We always want to hear people's feedback, we're always listening. While they might not always agree with 100 percent of everything we do, we love the feedback."
And for franchises like Forza Motorsport and Halo, that makes sense. I see Microsoft being very selective with what exclusives they bring to both platforms, and I don't think decision like these are made over a coin toss. As Greenberg states, they're experimenting – and if that means more people to get play games, I'm all for it.
[tabcontainer] [tabtext][/tabtext] [/tabcontainer] [tabcontent]
Content goes here
[/tabcontent]