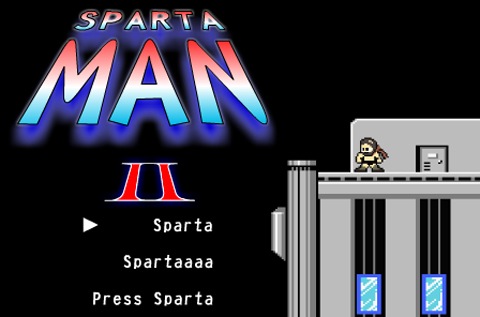 Ever wanted to play a game where you are nothing other than the bee's knees or the dogs bollocks?
Enter Spartaman 2, a quick and simple flash game based on Megaman 2. Megaman is a wuss, and Leonidas will not stand for it, so he punts his sorry ass and sorts everything out himself.
Click this link to play it yourself, the game is Flash and is about 3 minutes long, seriously.
Last Updated: February 5, 2010