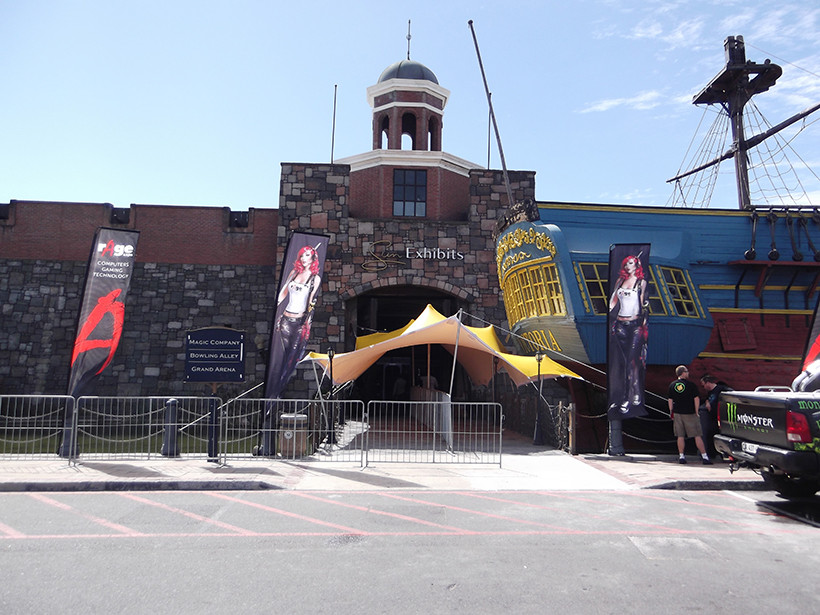 They say that all good things come to those that wait. That wasn't completely true this past weekend though as rAge, South Africa's preeminent gaming expo, finally made its way down to Cape Town from its usual JHB haunts. For nearly a decade we Capies had to look on in envy (and not an insubstantial amount of disbelief) as we were repeatedly told that there just wasn't a market for a gaming expo in Cape Town.
That all changed in mid-2015 though when out of nowhere, Cape Town suddenly got its own expo in EGE, the overwhelming success of which was near miraculous thanks to a lack of big name sponsors and almost non-existent marketing. But they built it and we came (not like that, you pervs). And just a scant few weeks later, it was announced that rAge was finally coming to Cape Town.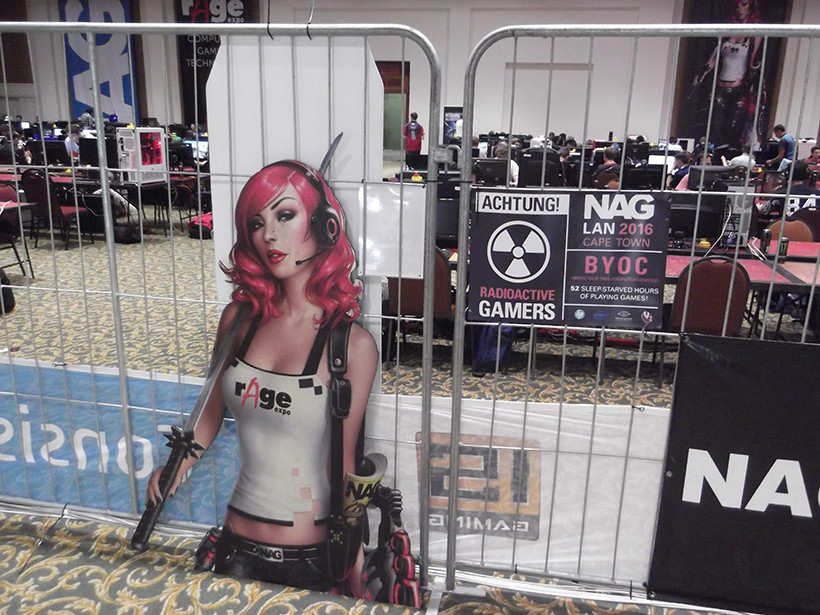 The timing could not have been worse, as rAge's timeous plan to venture down south now looked like nothing more than a knee-jerk reaction to EGE's success. A point that many folks were quick to point out – usually at the end of verbal jabs – on social media. But as the rAge organizers vehemently pointed out, this was all coincidental and they had in fact been working on Cape Town's first rAge for two years already. And I believed them.
Now though, there's a very small, very cynical part of myself that's not so sure anymore. The source of my uncertainty stems from the fact that while Cape Town finally got a rAge, it definitely didn't look like the gaming event that had been setting the other end of the country ablaze for years now. Boasting only a fraction of the attractions, with a head-scratching layout in a slightly inappropriate venue, rAge Cape Town was certainly not what local gamers had been waiting this long for. That doesn't mean that it was bad though.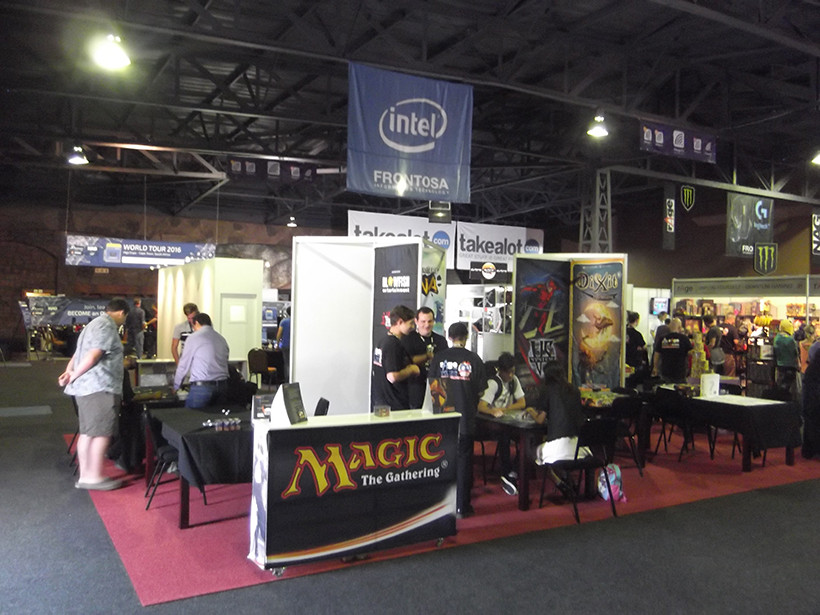 Hosted at Grand West Casino's event hall (no, not the Grand Arena, but rather the area next to Wonderland), rAge Cape Town actually saw all the necessary boxes ticked for an event like this. Vendors like BT Games, Evo Points and more were on hand with fantastic tech and video game specials (I actually scored an awesome Turtle Beach PS4 headset for half the price I was going to pay that very day at an online store), while geek novelty shops like Dark Carnival and T-Shirt Terrorists and more covered your geeky trinket/clothing needs. Microsoft and Sony had respective sections of Xbox Ones and PS4's/PS Vitas lined up offering attendees play time with some of the latest games like The Division, Street Fighter V, Rise of the Tomb Raider and more. For the more physical gamers there were tons of board games on sale as well as being demoed, while Reader's Den covered the comic book beat. There were overclocking demonstrations, indie games, animation studios, tech publications and – because it's Cape Town and we need to be different – even an Oxygen Bar where you could get a 5 minute hit of flavoured O2 for R30. Yes, sir.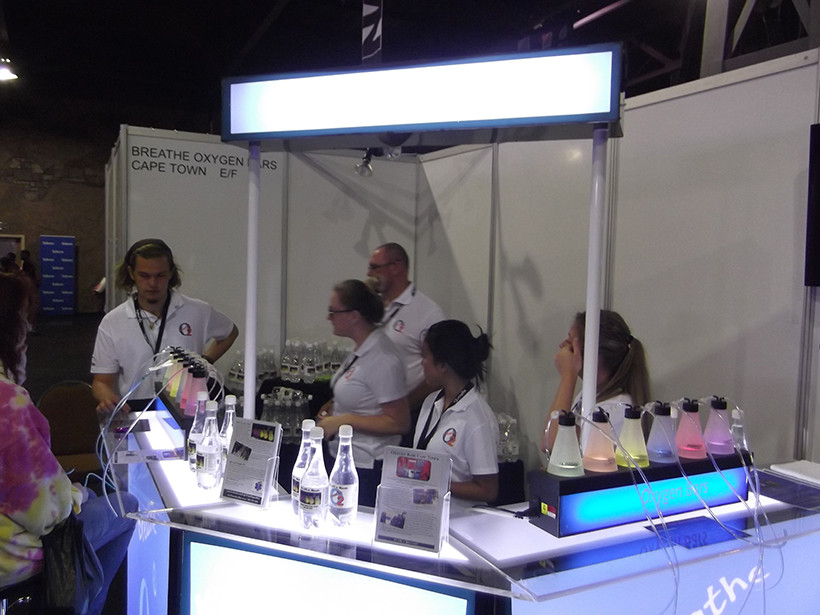 On the competitive gaming side, the biggest attraction was the first leg of the Telkom DGL Masters series, which boasted an impressive staged setup, complete with big screen, private booths for the competing clans and ample tiered seating for fans to watch some of the best Counter Strike: Global Offensive teams in the country compete for their share of a whopping R100 000 prize pool. On a smaller scale but nowhere less thrilling was the Call of Duty: Black Ops 3 Astro Gaming Invitational Cup hosted by Zombiegamer and Clan Connection, which saw some incredible PS4 COD: BO3 teams competing for a R50 000 prize pool. Both events produced absolutely stellar, edge of your seat matches throughout the weekend, though my personal highlight was watching the impromptu media team of Grant Hinds, Tarryn Van der Byl, Samantha Wright and Nicholas Holden going toe to toe – and actually managing to pull off a win! – against one of the pro COD: BO3 clans.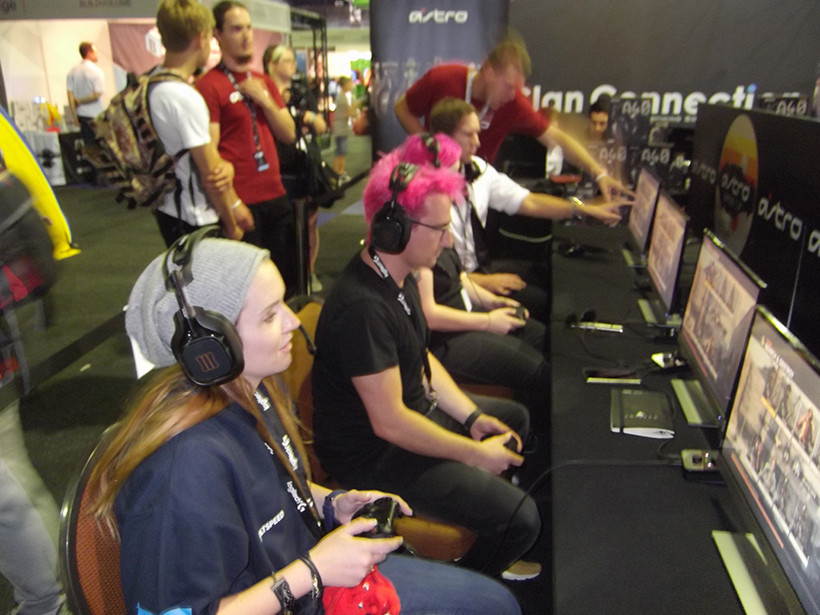 There was a whole lot more gaming happening over at the NAG LAN which saw nearly 500 attendees playing it out all weekend. And also playing with their rubber duckies. No, really. What the hell was the deal with the ducks? And for those folks who like to dress up, the cosplayers were out in full force with several very impressive getups turning plenty of heads.
And honestly all of that sounds rather good. So why the negative overtones at the start of this article? For one, while the vendors that were there were great, there simply wasn't enough of them. I've unfortunately never had the pleasure of attending rAge up in JHB (I know, I know!), but I've always seen the pics and vids of all the goods on offer and this was nowhere close. Not that you could fit in many more vendors as the pretty small venue didn't allow for any further expansion (it took me less than 20 mins to leisurely see every single stand, stopping and taking pics at most of them).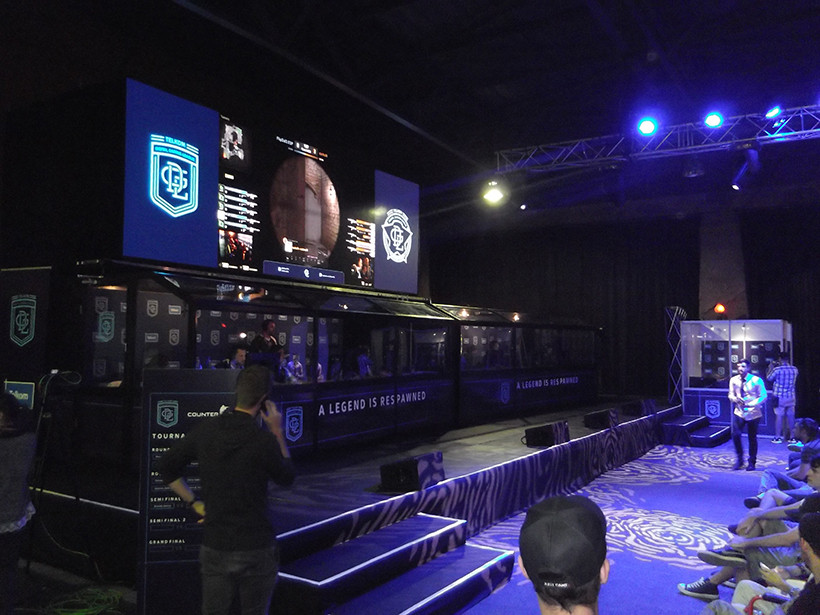 Adding to the downsized feel of the event, for some bizarre reason the LAN and main expo areas were in two separate sections of Grand West. You actually had to walk through Wonderland and a section of the food court to get from one to the other. This split didn't just make things feel like two separate small events instead of one big one, but also led to confusion as many people – myself included – didn't even know where the LAN was happening.
And when it came to videogames – which is really what should be driving these expos – rAge also hit the same snag that EGE did last year: by holding it this early in the year, before any of the big international shows, there were no preview builds of upcoming games on hand. All the playable titles were ones you could have been playing at home by yourself for some time already.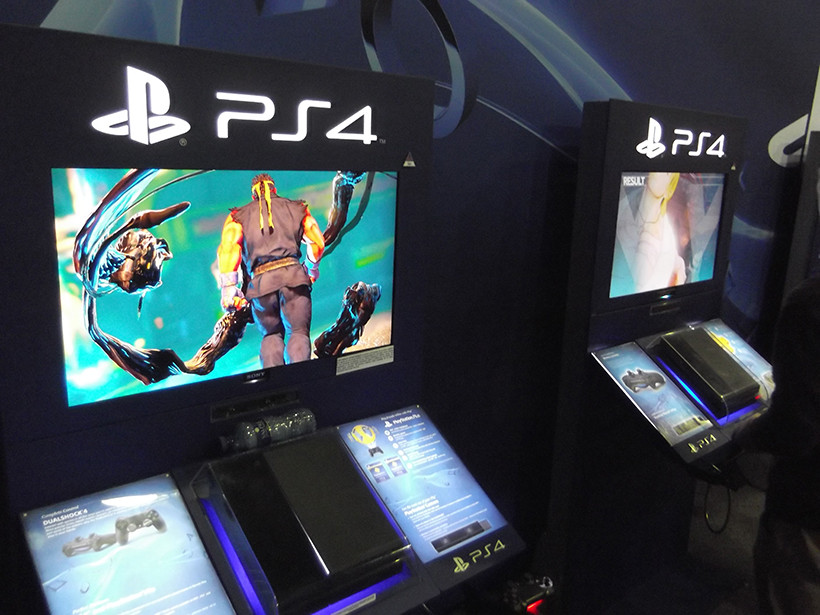 And continuing the trend of not learning from past experiences: JHB rAge had quickly realized years ago that the best way to maximize attendance was to have the event during the school holidays. Cape Town's rAge, on the other hand, kicked off on 10am the last day of the school term. This meant that Friday saw a relatively sparse turnout for most of the day. Attendance definitely picked up considerably once we hit the later afternoon, but it was certainly nowhere near as buzzy as organizers would have hoped.
Things changed dramatically on Saturday though as visitors flocked in by the dozens, forming thick queues to get inside. I unfortunately missed out on Saturday as I had another engagement to attend, but by all accounts there was a palpable energy in the air, with throngs of people jamming up the walkways between stands. Unfortunately, while this massive upswing in attendance helped greatly with the energetic vibe that was a bit lacking from the day before (and which continued on into a surprisingly full Sunday session), it also helped to drive home the small size of the venue. But hey, at least the aircon kept working phenomenally!
All considered, it's clear that rAge's organizers viewed this event as a scaled-down test of the waters, to see if there was indeed a viable market before committing big to a full-scale replication of the rAge we Capetonians have been hearing about for so long. And that's all good and well. The problem is just that EGE already beat them to the punch when it came to first-time efforts, making this not feel like an exploratory venture two years in the making, but rather a second-rate slapdash effort. Now I know that's neither true nor fair, but unfortunately that's the impression that was received. Walking around, eavesdropping on conversations, "Is that it?" seemed to be the overriding theme of the day.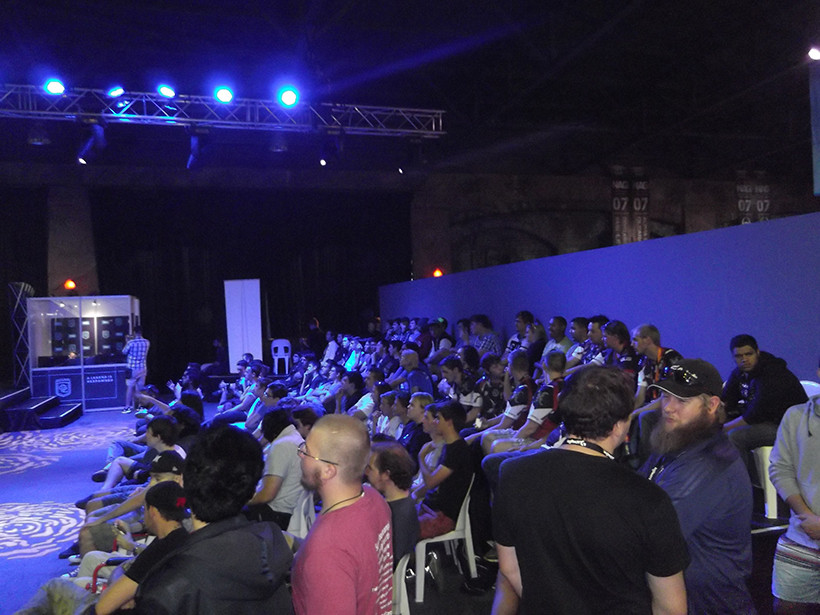 But these are all things that can be easily rectified if… or rather when rAge returns to the Mother City next year though. The organizers already nailed the competitive gaming side of things (though a few high-profile fighting game tournaments added to the mix certainly wouldn't hurt), so all they need is a bigger and better venue – the Grand Arena would have been a much better alternative – more vendors on display,  some real top-drawer exclusive gaming attractions, and a bit more variety to the vendors and this could definitely become all the… well, rage down here in Cape Town as well.
Last Updated: March 22, 2016