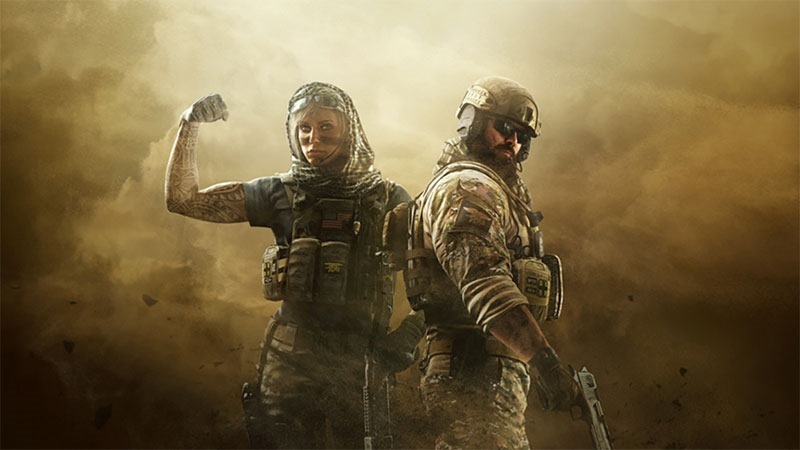 Last year's Rainbow Six Siege is easily the best multiplayer game you're probably not playing right now.
In his review for the Guardian, Richard Stanton said:
"The pity is that underneath everything is one of the best games Ubisoft has made in years, and a spectacular return to form for Rainbow Six. This is a shooter with consequences – one where a bad angle or a predictable position kills you long before the bullet lands, and where death is everything rather than an inconvenience. Counter-Strike remains the king of the competitive FPS but, with a little love and better business decisions, Rainbow Six: Siege may be a serious contender."
It's something that echoes my own review, where I call the game "a smart, considered, and finely tuned multiplayer experience," and that "just about each match offers some of the most exhilarating multiplayer shooting I've encountered this generation – and in truth, with all the planning and strategy and tactics at play, there isn't even all that much shooting."
Like Mr Stanton, my biggest wish was that Ubisoft gave the game the love and support it deserved – which hasn't really happened. There's been one bit of DLC to date, the largely free Operation Black Ice that added some new operators, new weapons and a single new map.
Next week, the next bit of DLC is coming, and it sounds a tad more exciting. It adds two more Navy SEALs operators; a defender called Valkyrie, who has a SPAS-12 shotgun and throwable sticky cameras, and an Attacker named Blackbeard, who has a shield with a mounted handgun and a Desert Eagle.
The new Middle Eastern map that totally isn't called dust_de will be free to all players when the DLC is out, while the two new operators will go free to Season Pass holders automatically. A week later, they'll be available for the rest of the world to buy or earn using in-game currency, which is quite nice.
Last Updated: May 5, 2016