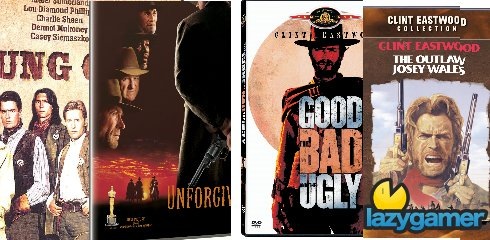 We're currently running a Red Dead Redemption competition where you stand to win a RDR Shirt, Sticker and some RDR Soap.
Well thanks in kind to you guys being so awesome and Megarom being so awesome we are now able to bump up that prize with a whole pile of cowboy DVD's (courtesy of Look & Listen) that are sure to get you in the groove for Red Dead Redemptions release next week.
To give everyone a fair chance we are now going to having our draw on Monday instead of today so spend some time this weekend getting those entries in.
The new DVD's added to the bundle are
Young Guns
Unforgiven
The Outlaw Josey Wales
The Good – The Bad – The Ugly
My absolute favourite is Unforgiven but Young Guns is also pretty awesome.
To enter just fill in this form and that's it… enjoy
[contact-form-7 404 "Not Found"]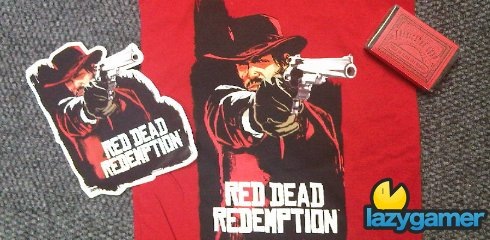 Last Updated: May 14, 2010