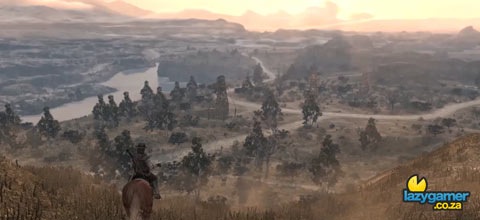 We absolutely cannot wait for Red Dead Redemption. Gavin's had a twitch in his eye since playing the preview code, which was then swiftly taken out of his life.
The game launches next week and that means that the final launch trailer has been released to tempt you one last time, and it did a pretty good number on me, so expect the same. Early reviews are pointing to RDR as a definite Game Of The Year contender, but stay tuned for our review in the near future to see if the full game is actually all that and a bag of chips.
Hit the jump for the launch trailer.
Last Updated: May 14, 2010