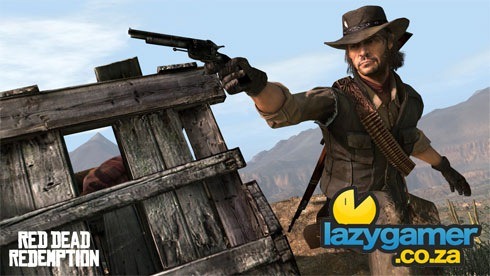 Sometimes I do feel sorry for the developers and distributors of this world.
If you have been following the news recently you would know that we are all waiting in anticipation for a Red Dead Redemption reveal trailer to be released on the 1st of December 2009.
Well the trailer was leaked and after spending the last two days trying to squash the leak it appears Rockstar has relented and have released the trailer early.
Which I am eternally grateful for as there is no news at the moment thanks to Thanksgiving in the states.
Check the awesome looking trailer after the break.
[Update]
You may notice the trailer is in fact missing after the jump. It's unfortunately been killed in a shootout with another video that was sporting a much bigger moustache. Tough guys have large facial hair.
In truth, Rockstar have asked us us to remove the video – to replace it with one that's a little more specific to our region, showing the correct release dates and PEGI information. We'll have that back up for you as soon as its in our grimy paws.
I am meeting with Rockstar in the next week so if you have any questions about the game please help me out by leaving them in the comments below or emailing them through to me.
Last Updated: November 27, 2009