Last week Orena announce the second South African Qualifiers for ESWC. Once again one team will be attending the tournament in Paris in October to compete against some of the best teams in the world. Last year Bravado Gaming took the prestigious spot to travel to Montreal, Canada, but this time around the competition is tough and the qualifying format has changed just a little bit.
Online Qualifier
The first qualifying series is already open. You can register your team over at Orena. There are 64 slots available for the online qualifier, and so far eight teams have already registered. The online qualifier runs from the 15th of June until the 30th of July, so mark those dates.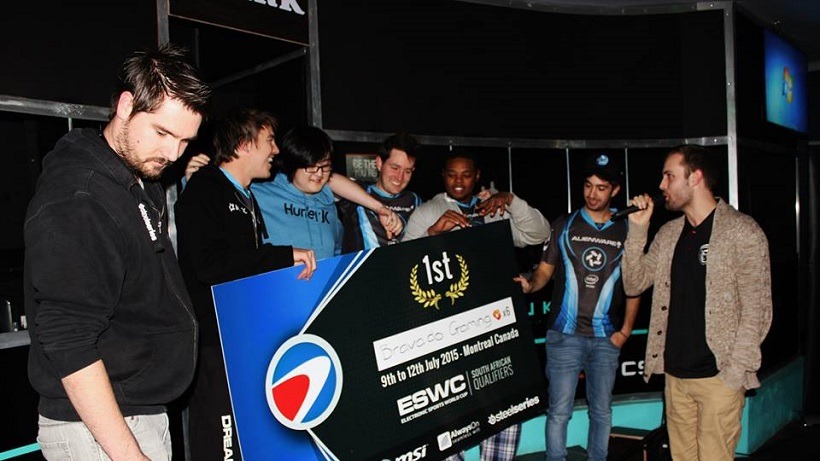 The online qualifier will be a groups into single elimination with the top four teams getting a direct invite to the LAN Final taking place at EGE on July 29th in their "eSports Arena." The online qualifier is free to enter, but this won't be your only chance to qualify.
Second Chance Qualifier
At EGE teams will get a second chance at making the top 16 who play in the main event for the spot at ESWC. Here the top four teams who qualified online will get a direct seed into the quarter-finals, where they will be joined by the 12 teams who make it through the LAN qualifier in the "eSports Arena." This portion of the qualifier will not be free, and teams who wish to enter will pay an entrance fee of R200 (subject to change) per player, which will grant them not only a spot at the qualifier, but access to the entire Expo for the weekend.
The 12 teams who qualify on LAN will meet the other four teams and play in the main event on 10 Gaming PCs powered by ASUS South Africa. The "eSports Arena" is entirely separate from the BYOC LAN at EGE. Players who sign up for LAN Qualifier will not be given access to the BYOC LAN if they're unfortunately knocked out, but you can enjoy the great Expo all weekend long.
The Online Qualifier and the Second Chance LAN qualifier will be broadcasted live to Orena's Twitch Channel by a host of local shoutcasters. If you're in Cape Town around the be sure to head down to EGE, and if you're interested in a casual LAN with some friends, make sure you grab a BYOC ticket as soon as possible!
Like esports?
Check out esports central
Last Updated: June 3, 2016