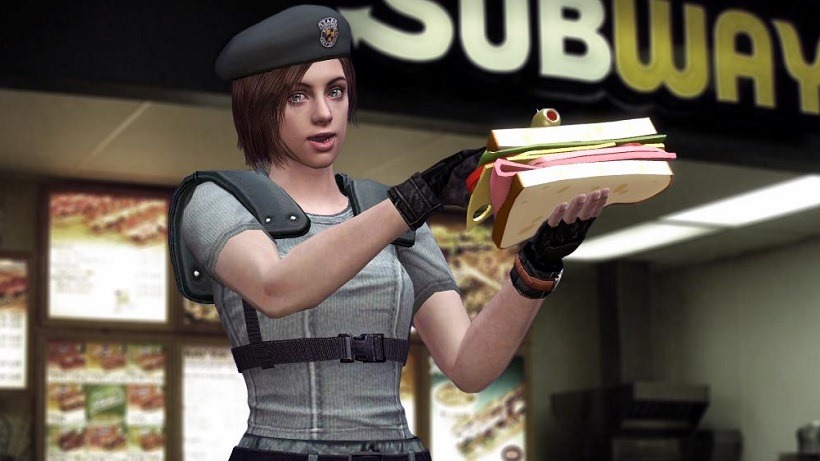 Resident Evil 1 is easily one of my favourite games of all time. As a child, I had no idea what the hell was going on half the time in terms of story, but I've never forgotten the horrors the mansion held. There were zombies around each corner, wild mutts waiting to jump through nearby windows, and of course, hunters roaming around, eager to chop heads off. Nothing ever terrified me as much as the game's voice acting did though, because oh my, that was where the real horror was found.
It was so bad that today, it's actually pretty damn iconic and memorable. Who could forget the infamous line from Barry to Jill following her close ordeal with the ceiling nearly crushing her? I for one, will remember it forever…
Yeah, that sort of magical writing doesn't happen on purpose these days.
With the complete remake Capcom made in 2002 (which subsequently has now been rejiggered into HD for modern consoles), they replaced all of that delicious dialogue with proper lines, eliminating the cheese factor entirely. Thankfully, somebody out there wants people to experience the modern day game, with the old school dialogue, and has put together a nifty mod which makes such a feat possible (via PC Gamer):
It's finally here! The mod that will bring back the awesome voice acting from the original 1996 Resident Evil. It took me a long time to finish this mod mainly because there were more than 500 audio files to edit. And the dialogues were already mixed with sound effects like footsteps, gunshots, enemies, etc. So at some point the editing process became tedious and I had to take breaks more often.

But now the mod is finished and you can enjoy beautiful dialogues like the one in this video:
Thank you, fellow human being, for going out of your way to make this mod a reality. Honestly, if I ever grab the Resident Evil 1 HD remaster on Steam in future, I will definitely be modding it to remind me of the good old days!
(Header)
Last Updated: October 21, 2015