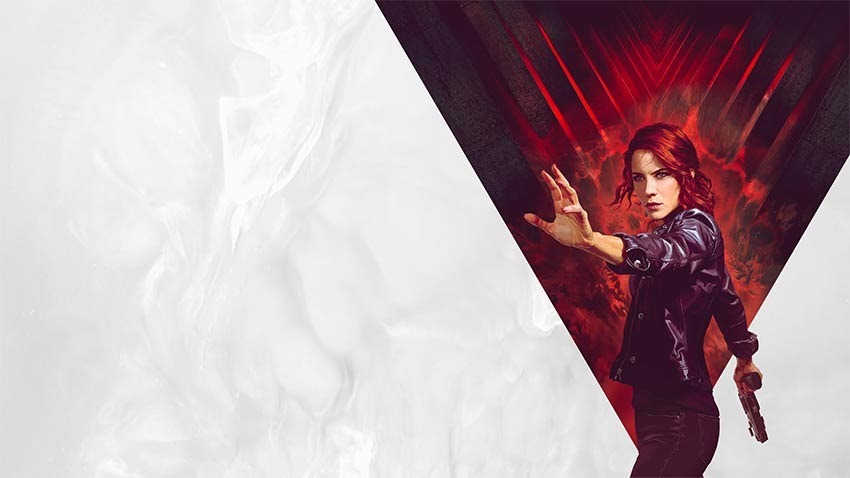 Remedy's Control is a game that centres on unexplainable events, pitting newly appointed Director of the Federal Bureau of Control against pretty damned weird phenomena. It is one of my favourite games of the year, and I'm terribly excited for the game's impending expansions. I'm now even more tickled, given that it looks like they'll explore some loose threads merely hinted at in the main game.
Spoiler Alert – there are ties in Control to a previous Remedy game, Alan Wake. While I won't say what those ties are, just know that the beleaguered horror writer is mentioned a few times in the files and research notes you'll find scattered in the Oldest House, the building where Control takes place. While those threads are really just Easter eggs, it looks like they'll be explored in some upcoming DLC.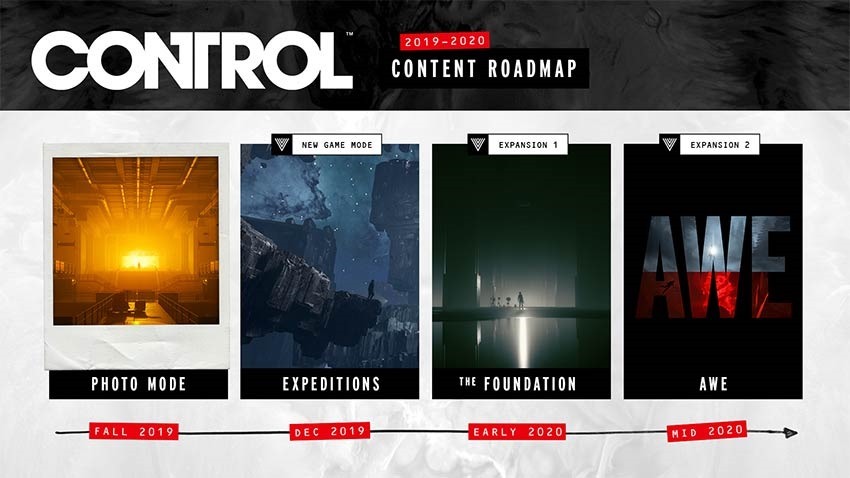 Remedy has outlined their roadmap for Control content, and the last bit of content – coming in the middle of next year – looks like it'll tie into Alan Wake. If you look at the logo for the DLC, simply titled AWE (That's Altered World Event – where weird stuff happens), it shows the bottom half represented by Control's Artwork, while the top half is cleary Alan Wake's flashlight shining in Bright Falls. I may seem composed to you, but right now I'm making audible squeeee noises.
It'll be preceded by a photo mode that's coming soon, a new game mode called "Expeditions" and the first proper (paid!) expansion called The Foundation.
"The Foundation will delve into the history of the Oldest House. At the request of the ever-mysterious Board, Jesse must explore what lies beneath the Bureau as she returns order to the Foundation and the Oldest House itself. Expect things to get weird.

The second expansion, AWE, will take Jesse into a new part of the Oldest House, the Investigations Sector, where the Bureau closely examines Altered World Events."
Last Updated: September 12, 2019