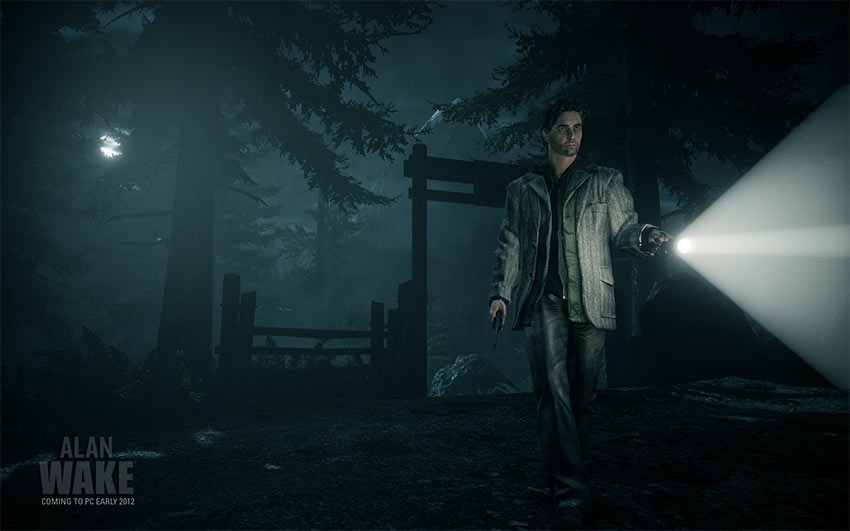 One of the great tragedies with Xbox games is that Alan Wake never got a proper sequel. Sure, there was that sort-of sequel, side story in Alan Wake's American Nightmare. More of an in-universe spin-off than a sequel, American Nightmare was…well, it was just okay.
It didn't look like a sequel was ever even possible, with Microsoft holding the publishing rights, and developer Remedy working on other stuff like Quantum break, and now Control. While there's still no sequel on the way, the chances are a little higher. In a brief press release, Alan Wake developer Remedy has quietly announced that they've gained the publishing rights to Alan Wake from Microsoft.
"… the publishing rights of Alan Wake games are reverted to Remedy," says the note appended to less important news about licencing royalties.
While this doesn't mean that we'll be seeing Alan Wake 2 any time soon, I think at the very least we could expect a remaster for the current consoles, quite possibly seeing the games – released on PC and Xbox 360 – come to PlayStation systems for the first time.
While I think the games were lacking in the gameplay department, they told interesting stories, and had an incredible atmosphere to them – so I'd love to see more Alan Wake in the near future. Remedy was at one point working on Alan Wake 2, and while they owned the IP, they didn't have the publishing rights. They do now!
Last Updated: July 1, 2019