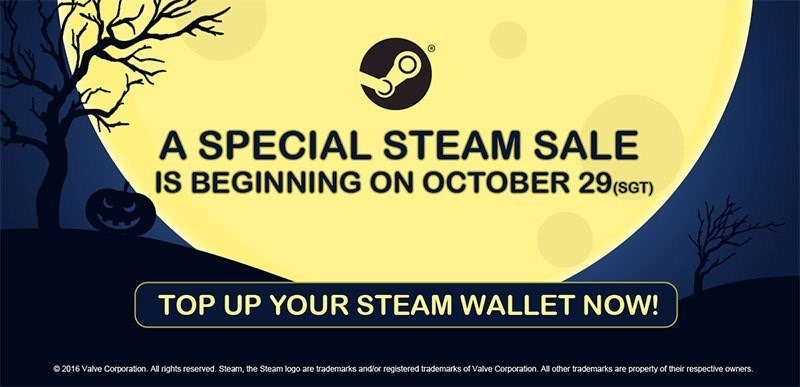 I bet you all spent the entire weekend dressing up, carving pumpkins, and partaking in a series of scary shenanigans. Why though? Halloween is only today you know.
It's ok, I don't blame you for getting a head start – Monday is hardly the best day to celebrate. It's not stopping us however. Remember, we're giving away two R500 Steam vouchers to commemorate the spooky holiday (thanks to our good friends over at Evopoints). All you need to do to enter is fill in the following form:
Error: Contact form not found.
We'll be doing the draw at close of business today, so give us your details, and pray to the gods that random.org shines its blessing upon your entry. If you do win, you can look forward to spending your cash dollar on the Steam Halloween sale that Valve are currently running. Hell, even if you don't score R500, there are some good deals out there, particularly in the horror genre, that can't be missed. Here are some of my suggestions:
There are other specials to be found in other genres too. The Witcher III Game of the Year Edition for example (the base game plus its amazing expansions) is going for a very tempting R399.20.
So get to it. Fill in the form, and may the odds be ever in your favour! Like  I said though, if you're unlucky and don't win, you don't lose anything – there are loads of games going for cheap that shouldn't break the bank by any stretch of the imagination!
Last Updated: October 31, 2016