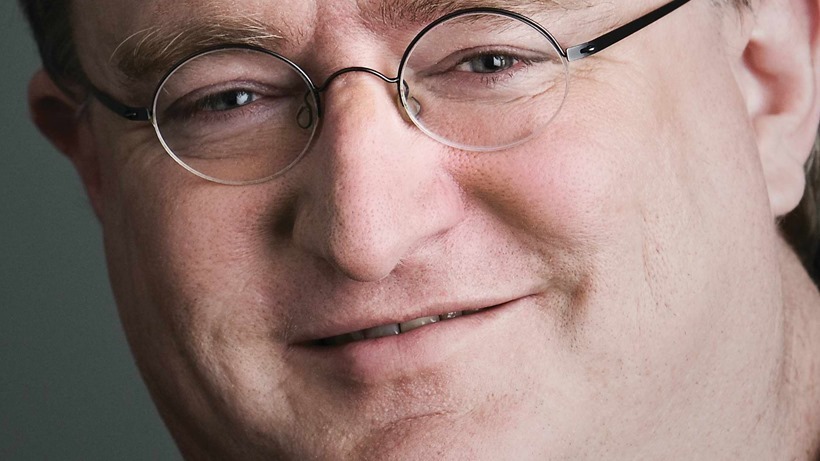 Happy Chinese New Year everybody! Let's kick things off with some resolutions, yeah? My first one is: "I will not be duped into spending all my money on cheap games that I'll probably never get around to playing." I rate that's pretty doable!
In completely unrelated news, Valve kicked off their Lunar New Year Sale this past weekend. It'll be running through till February 12th, so if your backlog is looking a little skinny, you've got ample time to decide exactly how you want to fatten it up.
Having trouble deciding what to throw your money at? Valve highlight a few deals each day ordinarily, but with this sale, they've included a "choose your own adventure" element which will help you find even more specials.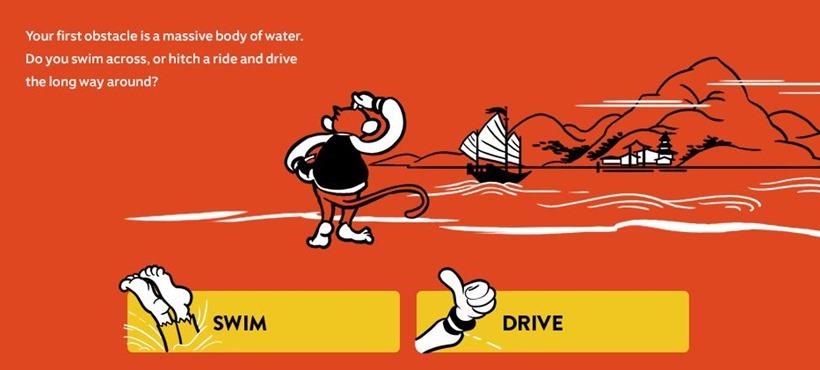 Swim? Ha! Swimming is for chumps who can't drive, which is exactly what I chose to do.
Climbing into my imaginary car led me to a Steam page packed with loads of driving games on special. Euro Truck Simulator 2 is 50% off, and selling for R139.50? TAKE MY MONEY GABEN! Now, what's the next step on this adventure?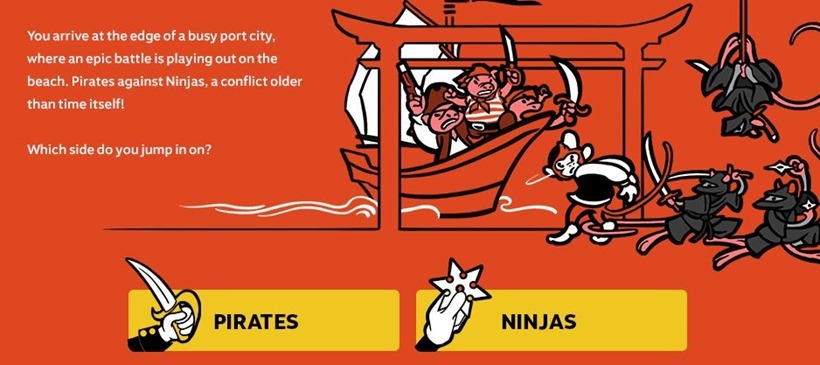 This age-old question had me stumped for entire seconds before I made a decision. Ninjas always win. ALWAYS.
As expected, this led me to a page packed with discounted ninja titles. It included the likes of Mark of the Ninja (R39.75), Assassins Creed Chronicles: China (R49.50), Mini Ninjas (R27.25), and many, many more.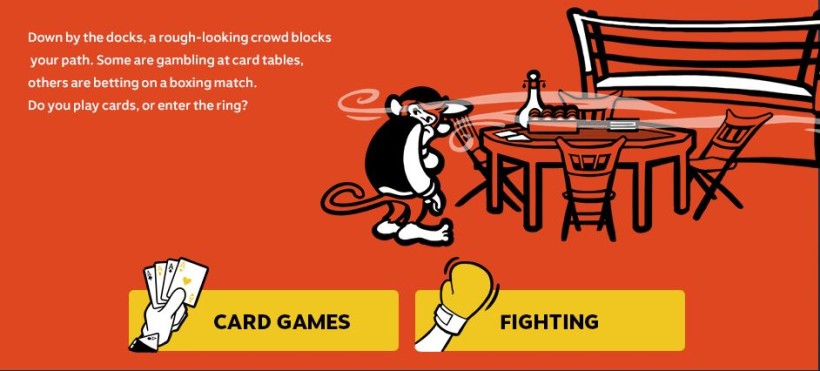 And yeah, I'm going to stop right there. The adventure carries on for several more pages, but I'll leave you to explore all the other options at your own leisure.
Even though I promised myself I wouldn't be spending any more money on Steam for a very long time, well, chances are, I almost certainly will. Who can say no to cheap games? Nobody. NOBODY!
Last Updated: February 8, 2016